RHOBH Former Housewives: Where Are They Now?
From diamonds and rose to grandkids and vitamins
Emily Bertha July 5, 2019 4:25pm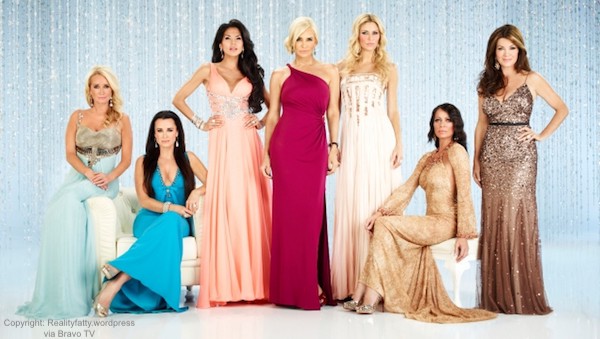 With every season of Real Housewives of Beverly Hills there are always rumors swirling about who may or may not return or become a 'friend of'.  Of course, not all Housewives who leave are gone for good!
Check out what some of the former RHOBH cast members are up to now!
TAYLOR ARMSTRONG
Taylor Armstrong appeared to have it all during her time on RHOBH, but we soon learned the heartbreaking truth about her abusive marriage. This former Housewife wrote a book, Hiding From Reality: My Story of Love, Loss and Finding the Courage Within, that details the struggles she faced. Luckily, Taylor escaped the marriage and finally found a man who treats her right; she married her attorney, John Bluher, in 2014. She remains an advocate for survivors of domestic abuse and focuses on her fundraising as well as had a stint running a vitamins and supplements supply business, Liv Fit Labs. In 2019 Taylor suddenly went viral as the new face for the "woman yells at cat" meme when Twitter user @missingegirl posted the matchup!
These photos together is making me lose it pic.twitter.com/kJi9d8MpbG

— chey (@MISSINGEGIRL) May 1, 2019
I'm fine w it. That was another lifetime ago. People are so creative w the captions. It's all in good fun at this point. Thank you for asking. https://t.co/b5gT01eOIP

— Taylor Armstrong (@TaylorArmstrong) December 7, 2019
ADRIENNE MALOOF
Adrienne Maloof divorced her husband, Paul, after leaving the show. However, the two still remain close friends, which sounds about as impossible as me paying off my student loans in my life time.  Regardless, I'm happy the two are able to keep things amicable. In terms of her love life now, Adrienne has been dating a younger man. Aside from focusing on her family and new relationship, Adrienne now owns a vitamin supplement company called DrinkAde (previously called Never Too Hungover), that's designed to… you guessed it… cure hangovers!
CAMILLE GRAMMAR
For someone who is no longer a Housewife, we sure have seen a lot of Camille Grammar on our screens recently. Aside from Puppygate, Camille's boring wedding planning was basically the only other major event going on. The newlywed and cancer survivor spends her time volunteering and championing cancer research and organizations such as The National Race to End Women's Cancer. No matter how much volunteering she does, personally, she'll never redeem herself in my eyes after her Kavanough remarks insinuating that his accusers may be lying.  I'm ready to never see this former Housewife on the franchise again…

KIM RICHARDS
Things have changed pretty drastically for Kim Richards since leaving the show as a full time cast member. She's on good terms with her sister, Kyle Richards, and is a new grandma. This infamous gift returner (remember the bunny give back?) now spends the majority of her time focused on her kids and grandkids. Kim also volunteers regularly at Skydog Ranch helping to rescue horses. Like a few other former Housewives, Kim went on to temporarily star on another reality show: Marriage Boot Camp: Reality Stars. On the show, we learned that Kim and her long-term boyfriend, Wynn Katz, apparently never have sex, a fact that could explain quite a few of her outbursts.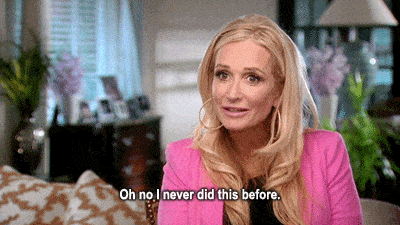 BRANDI GLANVILLE
This on again off again Housewife started an aptly named podcast, "Unfiltered." The topics are mainly all things pop culture and fashion. However, Brandi Glanville's main priority is spending time with her sons.  Basically, Brandi is still just doing Brandi, and she isn't apologizing for it.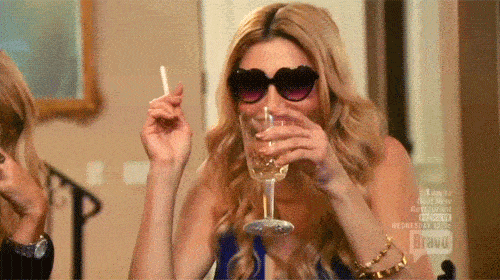 YOLANDA HADID
This model mom and former Housewife was very open about her battle with Lyme disease on the show, despite many Housewives questioning the illness. Since leaving the show, Yolanda Hadid was rid of the disease until it returned in 2018. Yolanda is focusing on her health, but she doesn't let her disease stop her from living her life as best she can.  Yolanda is often seen supporting her three kids during their events and shows. When she's not with her family, she's spending time with her new cowboy.
CARLTON GEBBIA
Life clearly hasn't been all diamonds and rose for this former Housewife after leaving the show. Carlton Gebbia got divorced from her husband, David Gebbia, who she said broke her heart. As if that weren't bad enough, her former maid claims that Carlton attacked her, although Carlton denies the allegations. On a brighter note, she seems focused on her kids and things with David seem amicable.
KATHRYN EDWARDS
This former Housewife's name and appearance on the show is hardly memorable as Kathryn Edwards was only on the show for about half of a season, and now she's busy traveling and supporting the military on United Service Organization tours with her husband which is… something.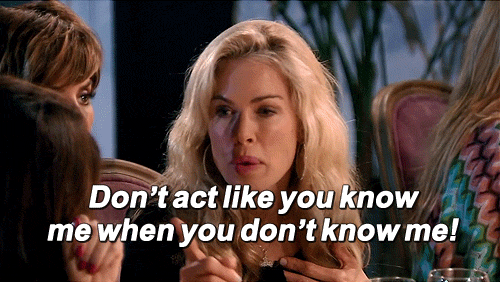 JOYCE GIRAUD DE OHOVEN
This one-season wonder went on to "star" (and I use that word very loosely) in another cinematic masterpiece: Jeepers Creepers 3. If I had a million guesses of what this former Miss Universe Puerto Rico is up to now, I never would have guessed that. Aside from her acting career, Joyce Giraud de Ohoven stays busy with philanthropy and running her new hair and skin Miracle Elixir Collection.
EILEEN DAVIDSON
After three seasons, this former Housewife decided to leave reality tv and focus on her career as a soap opera star. Eileen Davidson starred in The Young and the Restless and continues to act in Days of Our Lives (a show I absolutely cannot associate anyone with besides Joey Tribbiani).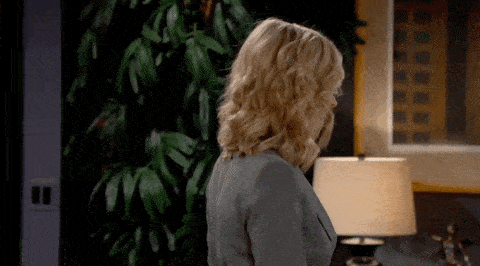 Are there any former Housewives you'd like to see back on the show? Comment your favorite below!
---