RHOBH's Erika 'Jayne' Girardi Confesses Her 'Greatest Bamboozlement'
"TV land is really into like sparkly over-the-top characters and I was nailing it."
Ashley Hoover Baker September 14, 2021 12:40pm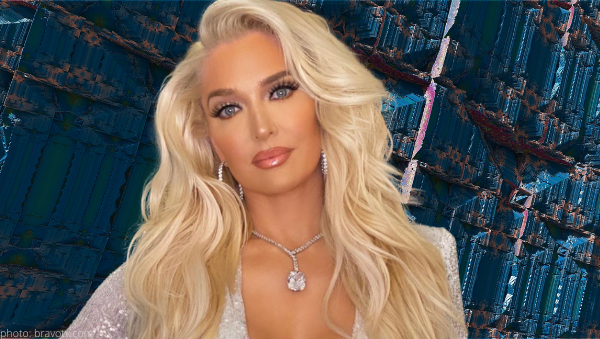 Erika 'Jayne' Girardi is "an enigma wrapped in a riddle and -allegedly orphan and widow's stolen- cash."
In a resurfaced TEDxPasadena Talk from December 2019, the controversial Real Housewives of Beverly Hills star admitted to "the greatest bamboozlement I've ever accomplished."
What the psychic said:
After detailing a wellness trip at Canyon Ranch, Erika visited a psychic who said aloud what she had been thinking, but never admitted to herself.
"You're hiding."
Erika detailed her post-psychic revelation. "I was hiding behind my husband, Tom [Girardi], a very successful lawyer."
"As Tom's wife, I had become Erika Girardi" who never wanted to be disagreeable or make waves.
She accepted her role as Tom's "pretty, young, new wife" who was "soft, sweet, and agreeable."
…until she didn't.
The birth of Erika Jayne:
The pop singer/author created an alter-ego as an attempt to balance out her life as Mrs. Tom Girardi.
After a couple of semi-popular dance tracks, "I was cast in a reality TV show. Overnight, I took 'Erika Jayne' from nightclubs into people's living rooms, and they ate it up. Because TV land is really into like sparkly over-the-top characters and I was nailing it."
"But what happened that I did not expect, is people thought this Erika Jayne character was totally and completely me. This art project that I created in order to get back to what I loved the most, performing, was all I was ever allowed to be."
---