Details From RHOBH Husband Tom Girardi's Virtual Court Hearing
"I disagree with the conservatorship altogether."
Ashley Hoover Baker June 10, 2021 10:41am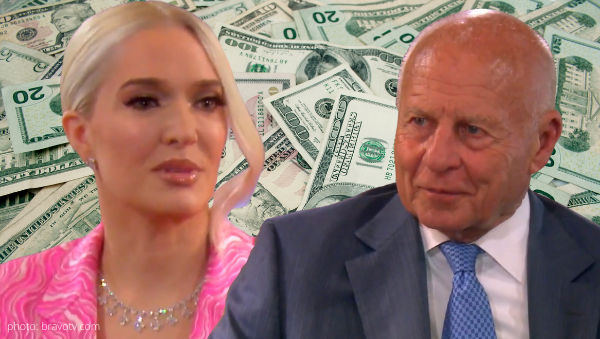 Real Housewives of Beverly Hills star, Erika Jayne, and her husband Tom Girardi have been in the hot seat since their alleged crimes became public knowledge.
In case you would like more information on the once-famed attorney misappropriating millions of dollars from clients, here ya go.
The hearing:
During a virtual court hearing, Tom announced he had no interest in his brother, Robert Girardi, having control of his conservatorship. "Obviously, I disagree with the conservatorship altogether," as per reports from US Weekly.
The 'Erin Brokovich lawyer' elaborated on his plans to put a proverbial nail in his conservatorship. "I think that we should put together the reasons why the conservatorship should be dissolved, and then we'll address it, address the court. Right now, I have nothing to say to the court."
The honorable Judge's ruling:
Unfortunately for Tom, the judge ruled that his brother, Robert, should take over decisions about the now-former lawyer's "health, healthcare, daily dealings, estate, and finances."
Details of the conservatorship:
"The reality star was placed under a temporary conservatorship in February when his brother assumed control of his daily activities and personal care. One of Tom's attorneys claimed in court in December 2020 that he was hospitalized for a 'serious illness,' raising questions about his mental competency. Court documents revealed in March that Tom was diagnosed with late-onset Alzheimer's and dementia."
It's XXXpen$ive to be Erika:
If you want to learn more about the potential role Erika played in Tom's alleged legal scandal, check out The Housewife and the Hustler, a new ABC News Originals documentary, which drops June 14 on Hulu.
Based on the public information regarding Tom's lawsuits, do you think he is guilty? Do you think Erika was involved? Sound off in the comments!
---