Denise Richards' RHOBH Exit: Housewife And Fan Reactions
Goodbye, Denise F*cking Richards!
Ashley Hoover Baker September 10, 2020 10:42am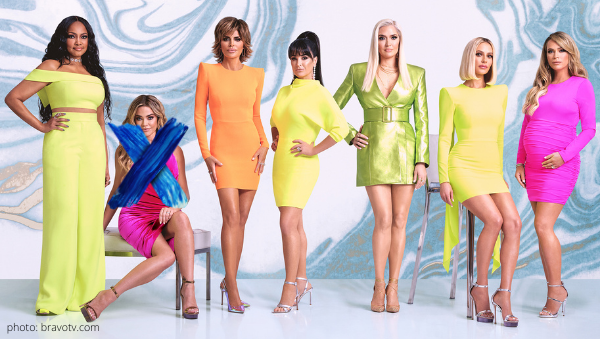 Bravo Bravo F*cking Bravo!
Denise Richards has left the building. The Hollywood A-Lister announced her decision to leave the Real Housewives of Beverly Hills after two seasons- and notably hours before part two aired… AND just before Brandi Glanville's appearance on Watch What Happens Live. Denise's last RHOBH appearance will be part three of the reunion.
Housewives react:
Arguably the most iconic Real Housewife of all time, Bethenny Frankel, is no stranger to leaving Bravo. She shared some wise words from another former Real Housewives cast member WHILE throwing shade at the Real 'Mean Girls' of Beverly Hills. Lordy how I miss Queen B…..
I haven't seen but I've heard. I know & like @DENISE_RICHARDS She should live her life BUT she is on a reality show where someone's always winning & someone's losing. In the words of the wise prophet @CarolineManzo "if you hang out with trash you start to smell like garbage" https://t.co/Q2QPUHVook

— Bethenny Frankel (@Bethenny) September 9, 2020
Others weren't as warm- presenting The Ice Queen, Erika Jayne.
Fellow 'mean girl,' Lisa Rinna, expressed her emotions through an Instagram dance video. What else would fans expect?
View this post on Instagram

Former diamond holder, Camille Grammer, thanked fans via twitter who said they would miss her and Denise on the show. The former Mrs. Kelsey Grammer also accused Bravo's daddy, Andy Cohen, of playing favorites with the housewives-including Kyle Richards over Denise during the reunion.
Denise's ride-or-die, Garcelle Beauvais, left a more cryptic message for her followers.
View this post on Instagram
In case you missed it, Garcelle said she wouldn't return to RHOBH if Denise didn't. As a Garcelle stan, I don't think I can handle much from 2020.
Fans react:
Many fans were sad to see the Drop Dead Gorgeous actress leave the popular Bravo show.
#RHOBH Sorry Lisa Rinna, Denise Richards didn't get the fans to turn on you… You did a great job on your own with that… It's how you treated her and you called her your good friend? Really??? 🤔 Your a B😤tch!!!

— Evelyn Baca (@EvelynBaca15) September 3, 2020
View this post on Instagram
@DENISE_RICHARDS leaving #rhobh feels like when I quit cheerleading in hs because it used to be good and then people like John Mellencamp's daughter joined and it was EmBaRrAsSiNg.

— Paige (@paigeantqueen) September 10, 2020
I can't even understand how they would let a fan fave like @DENISE_RICHARDS go. Shouldn't be surprised since fan fave @LisaVanderpump was treated the same way. They keep the toxic plastics instead #RHOBH DISAPPOINTING!!! @GarcelleB save us please! pic.twitter.com/Q4bI0sOJRH

— Jesse Beltran (@JesseBeltran75) September 10, 2020
Other RHOBH fans are glad Charlie Sheen's ex left.
Gurl, Denise Richards is such a fucking liar! 🙄🙄🙄🙄 I cant deal. Just own it and move on. FUCK! So frustrating. I'm glad she quit. #RHOBH

— Christopher Anderson (@chriso_1376) September 10, 2020
bye, mama! pic.twitter.com/zIekGn2ft9

— housewives correspondent (@orallycorrupt) September 10, 2020
So glad she's gone. Couldn't work her out. The reunion was mind numbing. I just hope Teddi and Erika leave too

— Alexander Logan (@LindsayLogan26) September 10, 2020
Many BH housewives would/will be at a major loss once they part ways with Bravo- voluntary or not. That's not the case with this Wild Thing. She is Denise F*cking Richards after all!
Want to stay up to date on all things Bravo and reality tv?
Check out the On This Day Entertainment podcast so you don't miss any of the latest celebrity and reality tv news and gossip. There are also recaps! Here is a breakdown of the RHOBH finale with Shahs of Sunset's Ali Ashouri. Ali gave some very interesting insight into how things were filmed on Shahs that may answer some of your RHOBH questions!
Who would you like to see with a diamond for the next season of RHOBH? Drop names in the comments!
---