The Real Housewives of Splitsville!
A running list of Housewives divorces since the show aired.
Dana Escamilla November 9, 2020 12:00am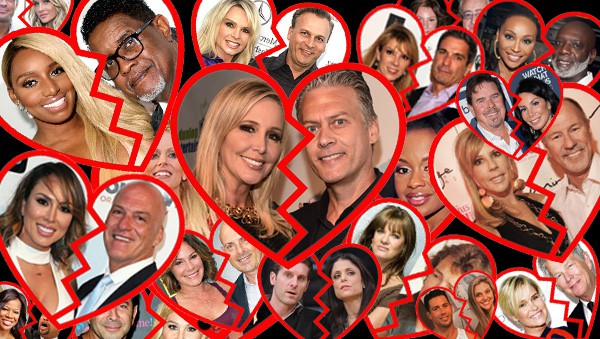 So many Real Housewives have headed for divorce, you'd think psychic Alison Dubois put a curse on the franchise!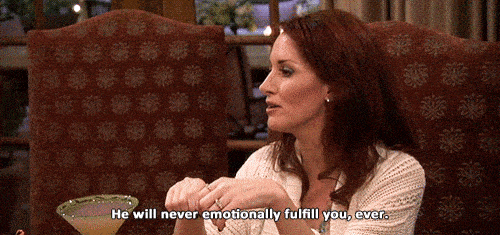 So, which Real Housewives are divorced?  As of today: 29. That number only includes splits that occurred after they were Housewives. By the way, the Real Housewives divorce rate is as much as 60% in some cities!  Check out all the divorces and separations over the years… and maybe keep the tab open because you never know who's next! (Given her history, our money is on LuAnn!)
---
RHOC
Vicki & Donn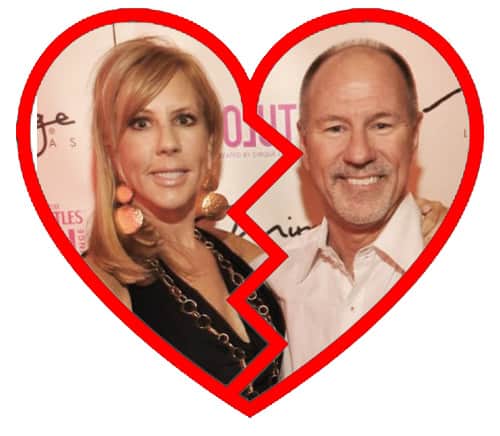 The OG from the OC, Vicki Gunvalson, got slapped with a demand to pay back nearly $100k to her ex-husband Donn. Still, she wishes she had never divorced him!
Tamra & Simon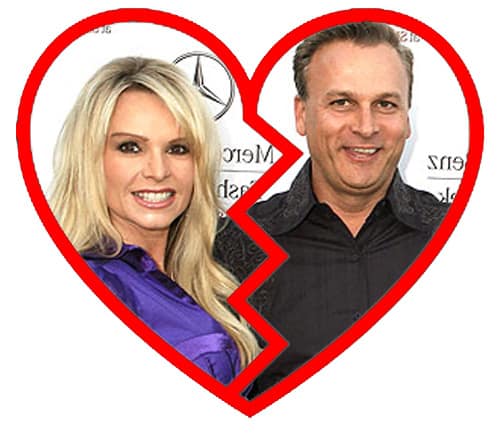 This self-proclaimed hottest housewife, now remarried as Tamra Judge, from RHOC had a cold and dirty divorce from her 2nd husband Simon Barney. The split, one of the most featured in Real Housewives divorce news, also sent her relationship with her daughter Sidney on a rollercoaster.
Alexis & Jim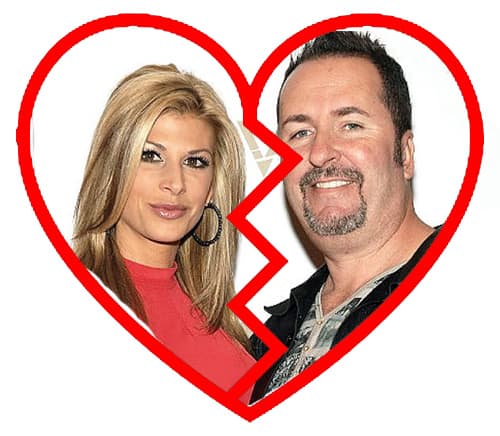 The latest RHOC star to head back to the courthouse, Alexis Bellino's husband filed for divorce in June 2018. Allegedly, he's seeking full custody of the kids AND spousal support! Kinda makes you wonder if Jesus Jugs need to repent for something!
Kelly & Michael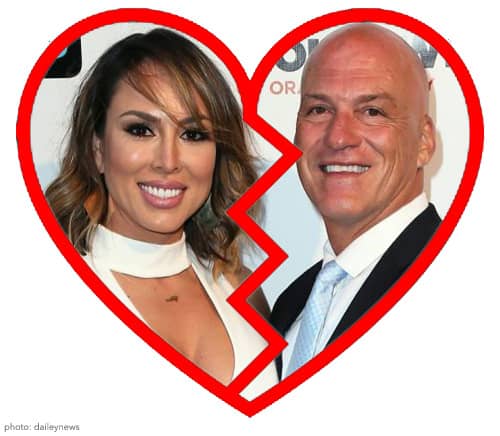 This is the latest addition to our Real Housewives Divorce list. In RHOC Season 11, Kelly Dodd confessed that her soon-to-be ex-husband Michael was a certifiable narcissist, so it was only a matter of time until they went their separate ways at the end of Season 12. Kelly has been very open about the split.
Jeana & Matt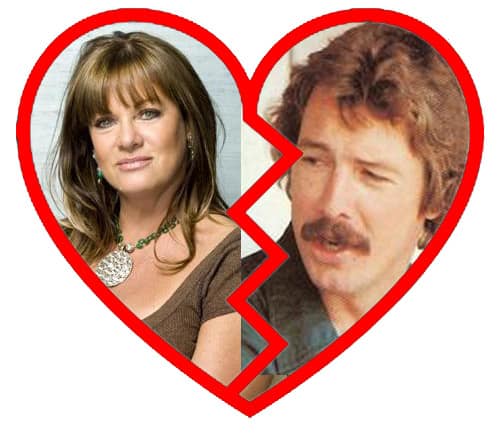 E! Online called Matt Keough, the ex of former RHOC star Jeana Keough ,one of the shadiest significant others in Housewives history. The couple divorced in 2007 after 23 years together but Matt stayed in the news after going to jail for a year.
Shannon & David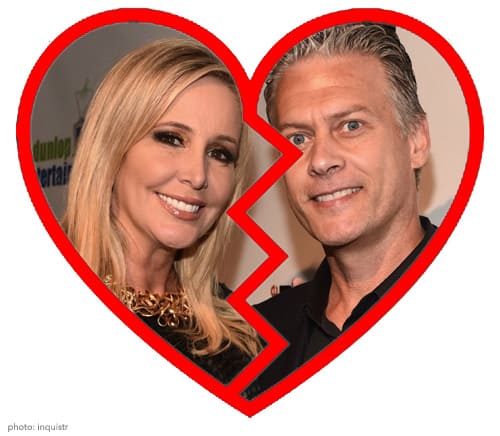 Everyone saw the split between RHOC's Shannon Beador and David Beador coming… well, everyone except her. He was caught having an affair but despite going to therapy and having a vow renewal, David called it quits at the end of Real Housewives of Orange County Season 12.
Lynne & Frank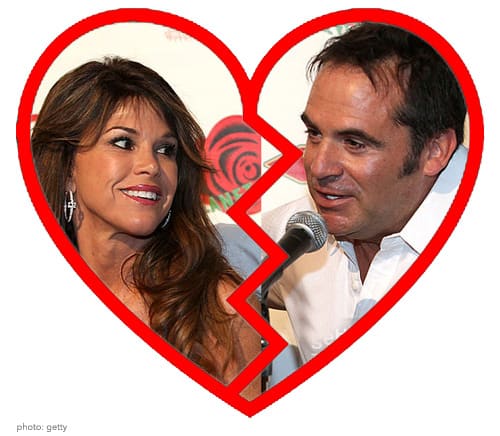 20 years wasn't enough to keep these two broke a$$es together! Lynne Curtin called RHOC and her marriage to Frank quits after serious financial trouble that made its way on to the show.
Gina & Matthew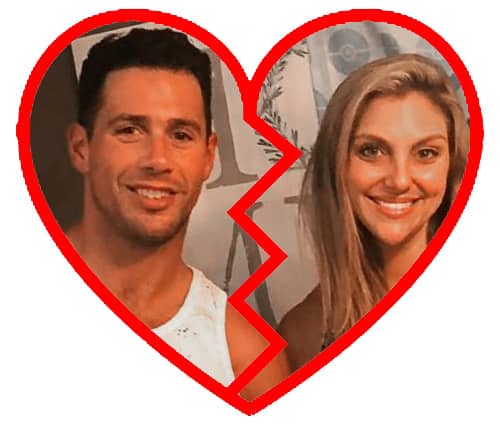 The latest lady from RHOC to call it quits is also one of the newest. We all knew something wasn't quite right when we realized she and her husband were living in two totally different cities and she had never even been to his L.A. apartment… but we had no idea it wouldn't even last until the end of her first season!
---
RHOBH
Erika & Tom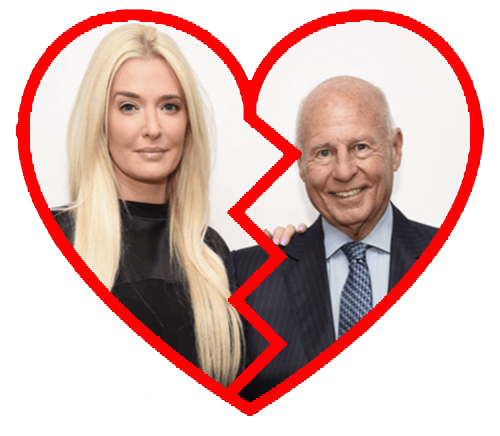 Erika and Tom Girardi called it quits after 21 years. Aside from the 32 year age difference, they seemed to live pretty separate lives and Erika often defended her marriage to the powerhouse attorney on the show.
Adrienne & Paul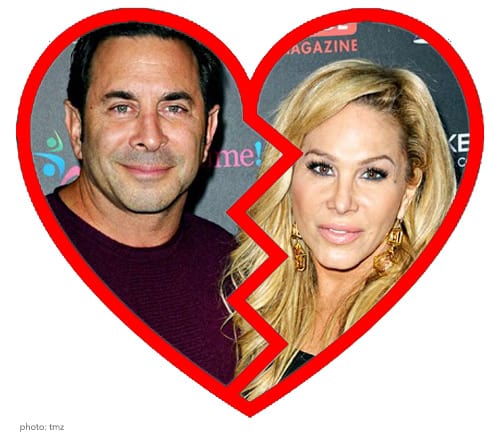 One of the original Real Housewives of Beverly Hills, Adrienne Maloof filed for divorce from Botched plastic surgeon star Paul Nassif. The couple was rumored to have had a rough separation, but recent reports suggest they are getting along like never before!
Yolanda & David

RHOBH star Yolanda Hadid filed for divorce from dirty daddy David Foster (68) who is now being spotted with Katharine McPhee (33)! Ewwwy!
Camille & Kelsey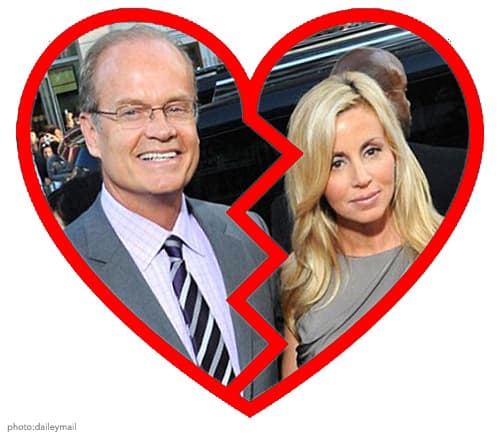 Psychic Allison Dubois from the Dinner Party From Hell should have seen this one coming! Instead of warning Camille Grammer, she insisted that Kyle Richards and husband Mauricio would be heading for Splitsville… but they're still together!
Taylor & Russell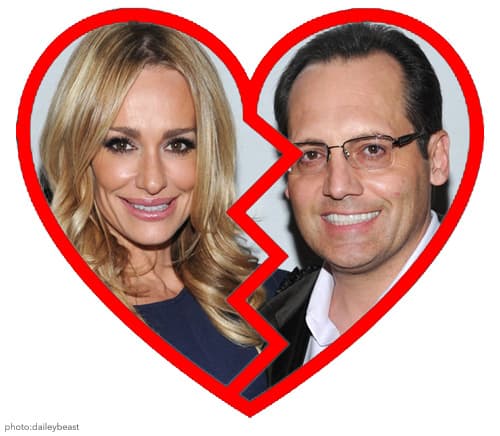 Taylor Armstrong's ex-husband Russell always seemed to have a sinister side to him after she appeared on the show with black eyes. However, nobody could have predicted that he would take his own life after their divorce. Anyone feeling that way should contact the National Suicide Prevention Lifeline. Remember: it's a permanent solution to a temporary problem!
Carlton & David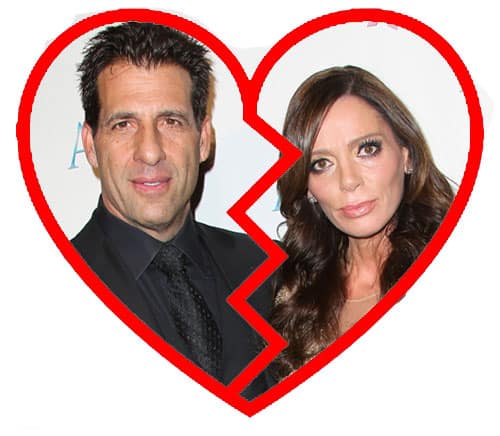 The RHOBH star Carlton Gebbia, otherwise known as "Witchy-F***ing-Poo", called it dunzo with her hubby David. Apparently, no spell could fix their marital probs.
---
RHOA
Kenya & Mark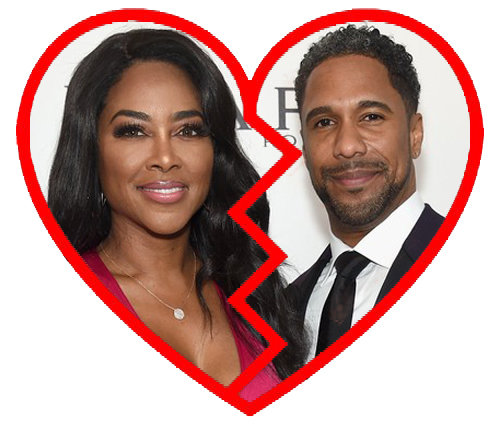 RHOA star Kenya Moore took a break from the show to enjoy married life… only it turned out she wasn't enjoying it at all. So why'd they divorce? Hear it straight from the horse's mouth in this video where Kenya addresses the rumors behind the split.
NeNe & Gregg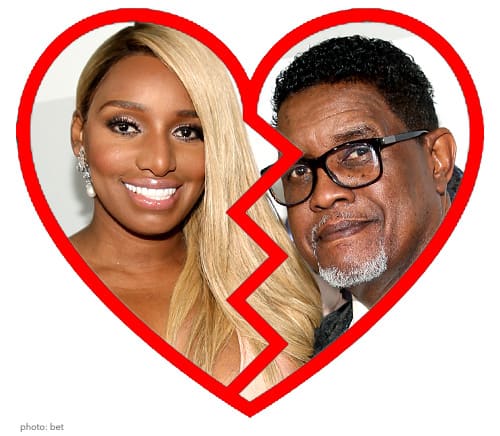 Atlanta Housewife NeNe Leakes' story had a happy ending after she and Gregg Leakes divorced after 13 years of marriage. They rekindled their romance, got remarried and are feeling as frisky as ever!
Cynthia & Peter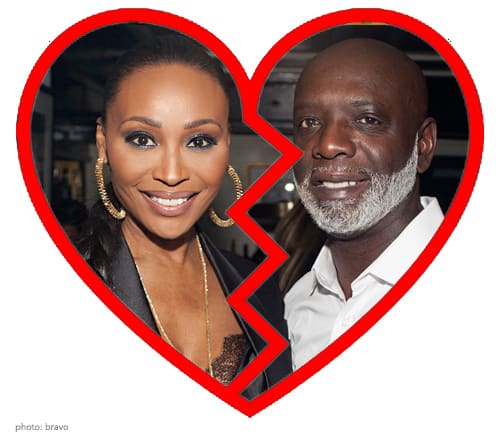 Supermodel Cynthia Bailey from Real Housewives of Atlanta revealed a not-so-shocking divorce from Peter Thomas after the couple had been bickering on RHOA for years. The fashionista still considers "Papa Smurf" her best buddy.
Porsha & Kordell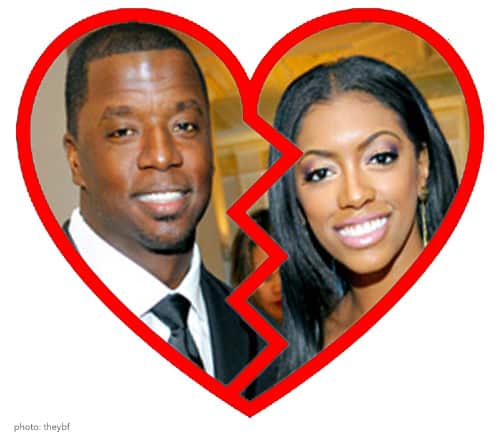 After rumors were swirling around that her hubby might be gay, RHOA star Porsha Williams filed for divorce. Later, Kordell won a whopping $3 million from a guy claiming they had a fling! Cha-ching!
Lisa & Ed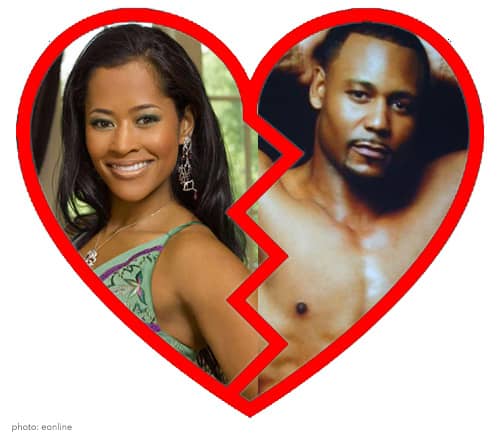 An original Atlanta Housewife, Lisa Wu's relationship with footballer Ed Hartwell crashed and burned after filming the show. To this day, nobody is quite sure what happened.
DeShawn & Eric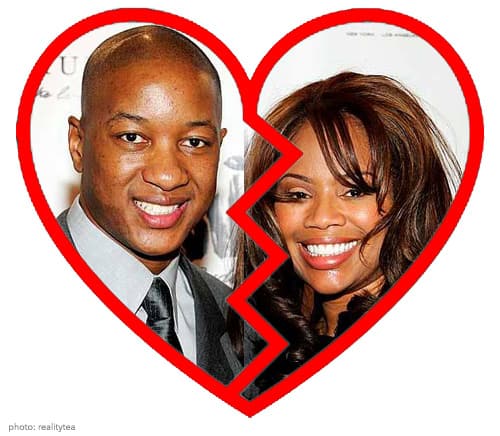 Real Housewives of Atlanta fans really didn't care much for DeShawn Snow who was a bit sleepy on the show… and apparently her husband didn't either! He left her for a secret pregnant girlfriend!
---
RHONY
Bethenny & Jason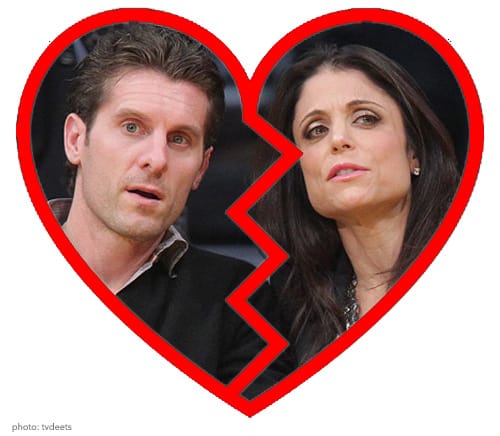 SkinnyGirl mogul Bethenny Frankel's divorce from Jason Hoppy was a long, drawn out mess that ended with him getting arrested for stalking and harassment.
LuAnn & Tom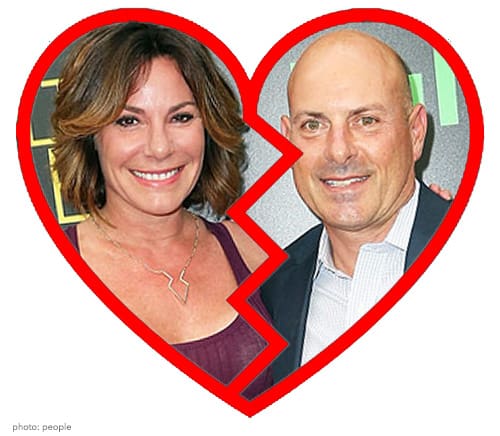 The only Housewife to have 2 divorces in the time since filming, LuAnn D'Agostino (formerly De Lesseps) filed for divorce from Tom after only 7 months!  If only she had listened to the other RHONY ladies when they said he was a big fat cheater!
LuAnn & Alex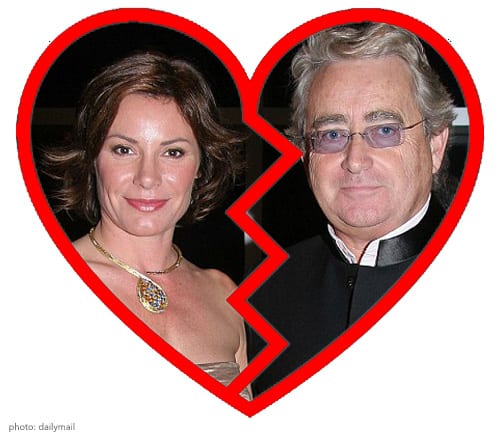 LuAnn's first marriage to Count Alex de Lesseps came crashing down in the midst of filming RHONY. Rumor has it she is kicking herself for giving up the title of Countess she held on to so dearly!
Ramona & Mario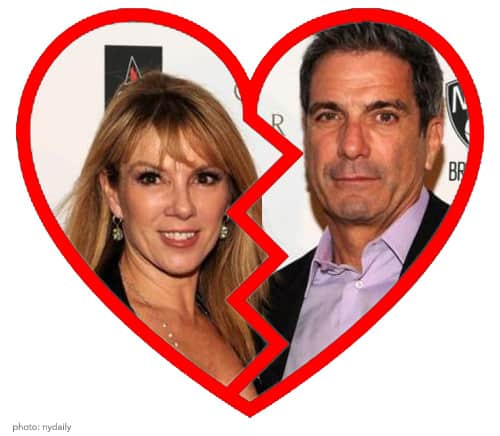 After it was revealed that Ramona Singer's ex-husband Mario confessed to cheating, the RHONY star filed for divorce and moved on as fast as she could! #OverIt She's been open about her new fling.
Jules & Michael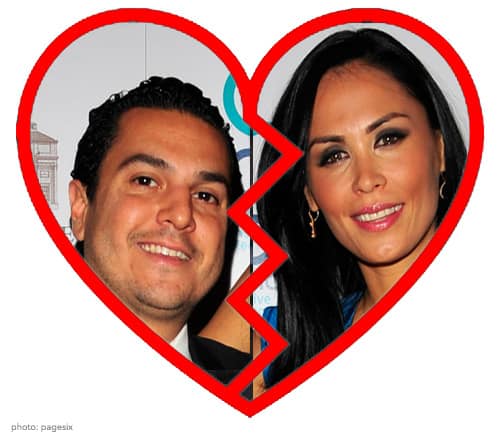 Jules Wainstein was just a blip in Real Housewives history with her stint on the RHONY Season 8. Her divorce shortly thereafter from ex-husband Michael left people wondering if it was because of their extreme height difference!
---
RHONJ
Teresa & Joe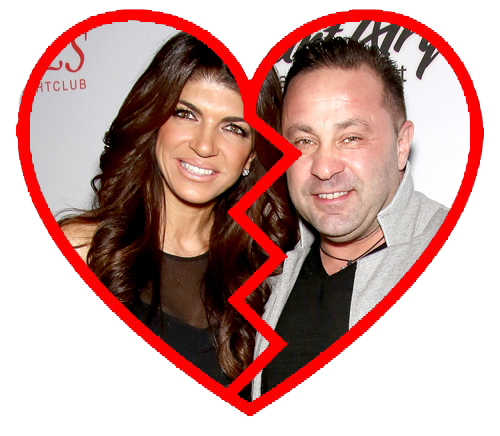 The OGs of Real Housewives of New Jersey Teresa and Joe Guidice survived separate time in prison but could not survive a long-distance relationship with Joe's permanent deportation to Italy. The parents of four announced the end of their 20-year marriage a few months after Joe's release. The news didn't come to much of a surprise after their interview with Andy Cohen and all the talk of cheating!
Dina & Tommy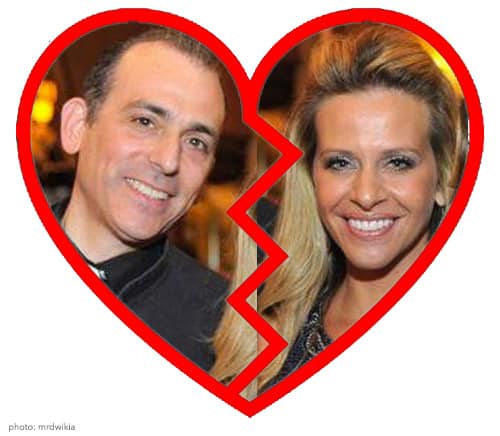 Jersey girl Dina Manzo called it quits to Real Housewives of New Jersey and her marriage to Tommy.
Danielle & Marty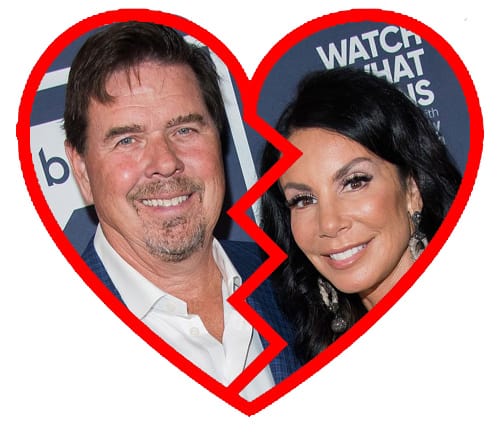 Danielle Staub was made famous on the RHONJ when she was accused of being engaged 19 times. She was married 2 times before getting hitched to Marty. Turns out, the 3rd time is NOT a charm.
Charrisse & Eddie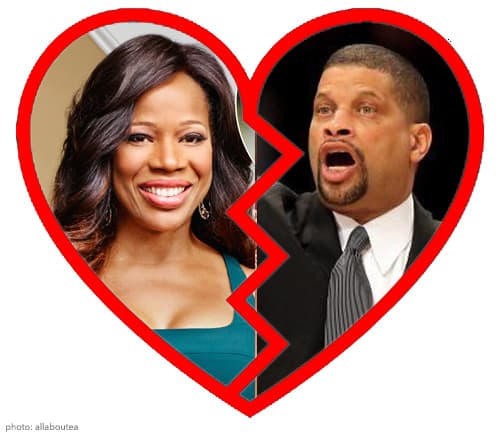 During Real Housewives of Potomac, over-the-top housewife Charrisse Jackson Jordan and "husband" Eddie were living in different cities which left all of us wondering what was up. Much to nobody's surprise, they filed for divorce during RHOP Season 2.
---
RHOM
Marysol & Phillippe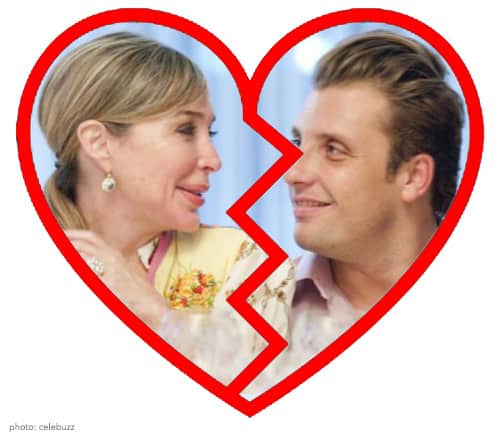 The star of long-lost Real Housewives of Miami, Marysol Patton said she just couldn't love businessman Phillippe the way he deserved.
Joanna & Romain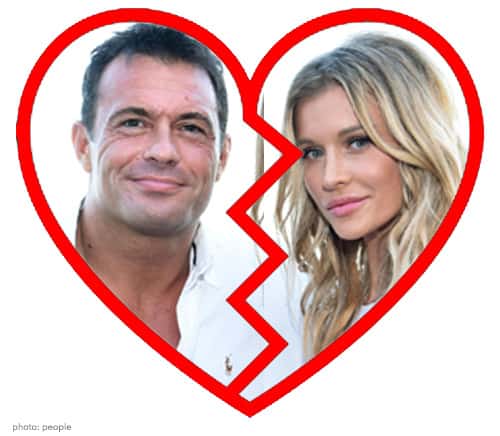 RHOM's JoAnna Krupa made a mistake married nightclub king Romain Zago. Lucky for her, she froze some eggs before it was too late!
---
RHODC
Michaele & Tareq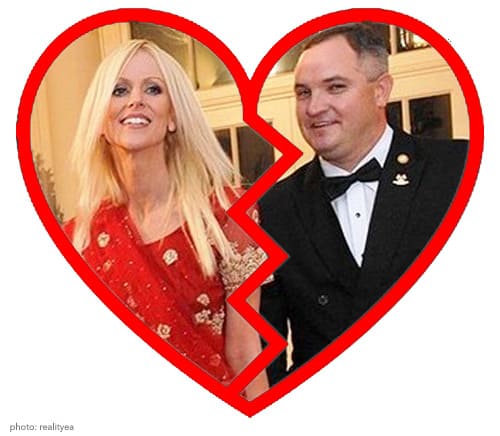 The sneaky Salahi couple from the forgotten Real Housewives of DC became famous for crashing a party at the White House. Both Tareq and Michaele have been thirsty, thirsty, thirsty for attention since departing from the show.
Cat & Charles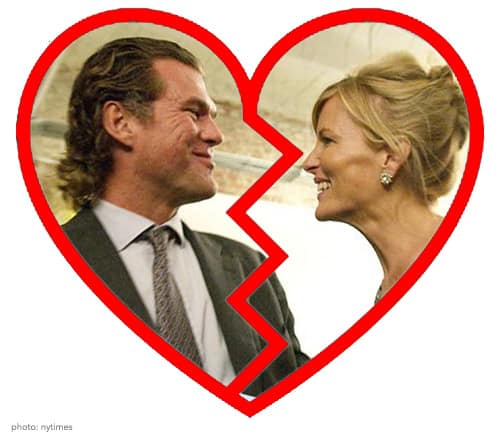 Cat Ommanney might have been the only thing memorable from Bravo's single season Real Housewives of DC. Her marriage to Charles was equally brief.
Mary & Rich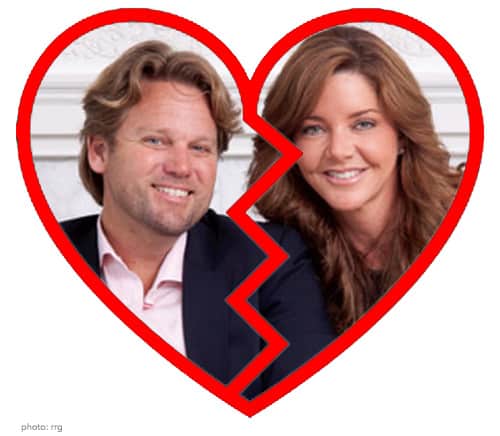 Another RHODC relationship bit the dust when Mary and Rich Amons divorced. With so many DC Housewives divorcing, some wonder if they got the worst of the housewives divorce curse!
Stacy & Jason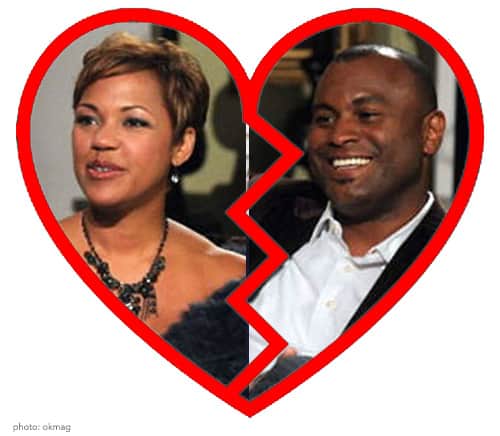 Real Housewives of Potomac might just be a knockoff of Real Housewives of DC… but the show has lasted longer and so have most of the marriages! RHODC star Stacy Turner turned in her marriage license after Season 1.
Comment below and tell us who you think is next!
---