RHOBH's Kathy Hilton Is Open To Working With Both Kyle Richards And Kim Richards On A Future Project
"I see the three of us working on something together. I don't know what show it would be."
Ashley Hoover Baker June 1, 2021 12:25pm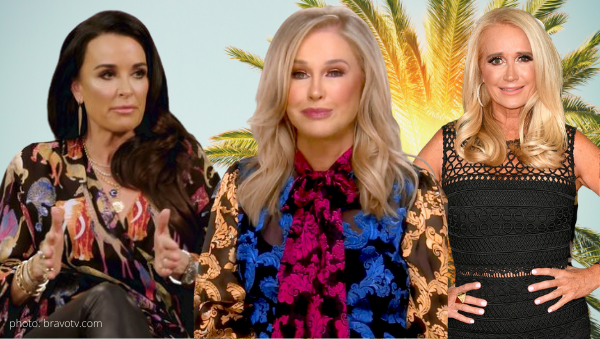 The newly crowned queen of the Real Housewives of Beverly Hills cast, Kathy Hilton, isn't even a full-time cast member but that hasn't stopped her from becoming an instant fan favorite.
The amateur dentist did an interview with Access Hollywood and dished on her current status with sisters Kyle Richards and Kim Richards.
Kathy and Kyle:
Brought together by Bravo…
Kathy explained that she and Kyle had "a rough road for many years, so we had started spending more time together. I was just really excited to be with her. I'm just really happy we did it."
"I think it [filming] did make us much closer as sisters."
"We were together every day and we went on trips together and we both learned a lot about each other."
Kathy and Kim:
When asked Kim's response to getting approached by Bravo, Kathy revealed that Kim "was the first person that I called and she said, 'Yes. I think you should do it- just don't lose your temper.'" Spoken like a true sister.
"I think this would be a great experience. It would be great for you and Kyle to spend time together."
In fact, Kathy confessed, "we all just had dinner last night."
Kathy, Kim and Kyle:
Thankfully, Kathy answered the question on all of our Bravoholic minds- if she thinks all three sisters filming together…
"I don't know. I see the three of us working on something together. I don't know what show it would be."
As far as Kathy's future on RHOBH, the 'friend of' said "never say never" to becoming a full-time cast member.
View this post on Instagram
Watch the full interview here!
Want to stay up to date with all things Bravo and beyond?
Check out the Pink Shade podcast for weekly breakdowns of the Real Housewives and more! Here is the most recent episode.
Have you enjoyed Kathy on RHOBH so far? Sound off in the comments!
---