RHUGT's Jill Zarin Is "Worried" About Dorinda Medley's Drinking
"I don't want anything to happen to her."
Ashley Hoover Baker July 16, 2022 7:01am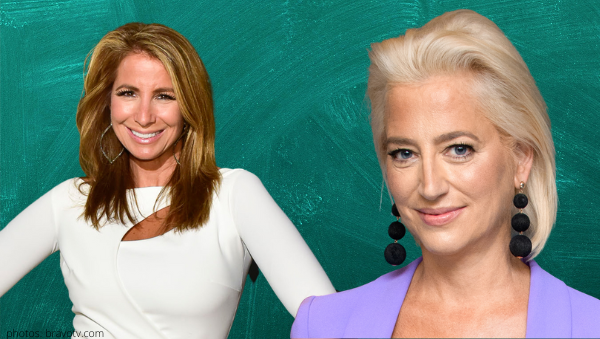 "If you've got a problem with me, it's your problem." –Dorinda Medley
According to Dorinda's season 11 Real Housewives of New York tagline, Jill Zarin has a problem.
Let's back it up…
Real Housewives Ultimate Girls Trip's Jill Zarin made an appearance on Access Hollywood's "Housewives Nightcap" to catch Bravoholics up on the status of Jill and Dorinda's friendship.
Over it:
Although Jill felt like she and Dorinda were on "good terms" after filming RHUGT2, Jill explained that she can't have someone in her life who "come[s] at me like that." In case you missed it, Dorinda called Jill "thirsty" and a "lapdog" on a recent episode. 
"I think she is terrific and I loved her. I kept wanting to try to rekindle that friendship, but I'm done. I'm not going to try anymore. "
Underlying issues:
Jill elaborated, "People who I love and adore I wouldn't let talk to me like that, let alone someone like her. I just wouldn't, and I said that. I said, 'Don't you effing talk to me like that very calm."
"Quite honestly, we'll never really address it until the whole drinking and all that thing has to get resolved."
"There's a lot of stuff there, but I'm not a doctor, I'm not a therapist, I'm not even a close enough friend to be able to really get to that with Dorinda, but someone needs to get there with her. I mean, I don't want anything to happen to her, and I'm worried."
Moving forward:
Since both Jill and Dorinda are RHONY alum, she was asked if she would consider joining the RHONY Legacy cast with Dorinda.
"I don't even know what to say, because I can't argue and fight with alcohol. I'm not talking to her, I'm talking to this brown liquor," Jill detailed.
You can stream The Real Housewives Ultimate Girls Trip: Ex-Wives Club on the Peacock app.
Do you think Jill and Dorinda will be able to work out their issues? Sound off in the comments.
---