Bethenny Frankel Reveals She Was Asked To "Come Back" For RHONY Legacy Show
"The powers that be in the Bravosphere" asked "'Is there a chance?'"
Ashley Hoover Baker April 2, 2022 9:11am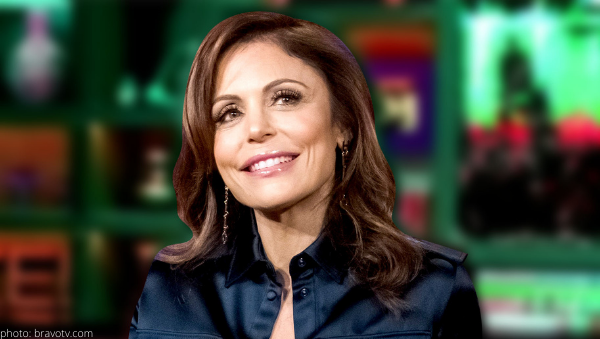 Real Housewives of New York alumni, Bethenny Frankel, is known to 'Mention It All' on the Just B podcast, which is how fans learned the B Strong founder is not planning on returning to the RHONY reboot.
The offer:
"Many of you have been asking me for a response to the Housewives announcement."
"So a couple weeks ago, I got a text from, you know, the powers that be in the Bravosphere saying, 'Is there a chance? Is there a chance? Just asking, is there a chance?' Meaning, would I come back."
Not clear on the concept:
Since Bethenny wasn't clear about the concept of RHONY breaking into two casts, she said the news "wasn't really an announcement."
"I know from a bunch of producers and people in the industry that they're casting the show of new people and that they clearly don't know who the show of old people will be because I was asked to be on it."
"So it's not been crafted. So it felt like, sort of, a half-baked announcement. I didn't really understand it."
B on the concept of the reboot:
The mother of one added Bravo was "smart" in their efforts to continue "finding new ways to make things."
"You got to keep going."
"You got to tap that vein and get the last juice out of that franchise."
"They can't give that up."
B is for business:
In Bethenny's professional opinion, it is "probably smarter for them [the network] to just keep mixing together the ingredients that they already have on the shelf: the people that'll do it for so cheap because they'll do it for next to nothing for the relevance and the jolt."
She elaborated, "From a business standpoint, you have something that's not at the peak in ratings, put them all together in the soup. You have an audience, they're going to watch it."
Bored B:
After news of two RHONY reboots dropped, Bethenny created a Tik Tok to express her feeling about the news.
In the video, Bethenny was perched on a sofa posed alongside Barbie relics, a perfectly positioned Chanel bag, and clad in a fuzzy blue sweater, pearls, and hot pink pumps/slippers that I am not able to explain.
Bethenny's caption was directed to @E! News.
"My thoughts on being ranked #1 of all housewives…."
Bryn's mom mouthed over audio, "It's a long story, and it's very f–king boring."
Check out the Pink Shade podcast for weekly Bravo Breakdowns and so much more!
Which RHONY 'legacy' cast members would you like to return for the reboot. Drop names in the comments.
---