Bethenny Frankel And #BStrong Team Help With Amazon Fires
This is a crisis.
Ashley Hoover Baker August 28, 2019 9:04am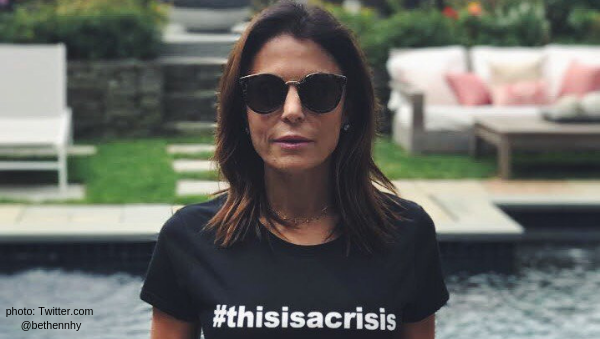 Bethenny Frankel may have quit the Real Housewives of New York, but she is still doing God's work. This time – in the form of helping stop the wildfires that are swallowing the Amazon Rain Forest.
Bethenny "is gearing up to do her part and help out those in need in the wake of the devastating fires in the Amazon rainforest. Having already committed her time and efforts in the past to help following other natural disasters, The Real Housewives of New York City alum and philanthropist, who leads the B Strong initiative, confirmed on Twitter that she is organizing efforts and that her team is currently accepting donations," per reports from BravoTV.com.
We are accepting donations now. https://t.co/ptU5k3ae1s

— Bethenny Frankel (@Bethenny) August 28, 2019
As per another tweet,  B and her #BStrong team are just beginning! "Who is awake? Of course I'm obsessing about our mission in the Amazon & getting more educated on how overwhelming and intense it is. Thanks for donating yesterday. We need to get the momentum going. Just getting started."
Leave it to Bethenny to call things out for what they are. Bethenny tweeted, "The reason people are posting historical inaccurate pictures is because there is basically no access." The Skinnygirl continued, "My team is meeting with the government army & I should have photos by then a plan and more detail within the next weeks.#bstrong #globalempowermentmission."
As always, Bethenny put her money where her mouth is. "These are photos of the #AmazonFires that have been taken in the past week, verified by the local officials as legitimate," she tweeted. "I have these photos because my #BStrong team is on the ground now working on emergency response in the form of humanitarian aide & fire fighting support."
Keep up the amazing work, Bethenny. The entrepreneur also "plans to send a supertanker plane to the area, and that she is strategizing other ways to help with the ongoing environmental crisis," per People.
On a scale of one to ten, how much will you miss Bethenny on RHONY? Drop your number off in the comments!
---