Bethenny Frankel Calls Out Kandi Burruss, Luann De Lesseps, Lea Black, And Erika Jayne For Not "Helping Other Women"
They "don't want to betray the realm and the leaders of this cult."
Staff November 2, 2023 12:28pm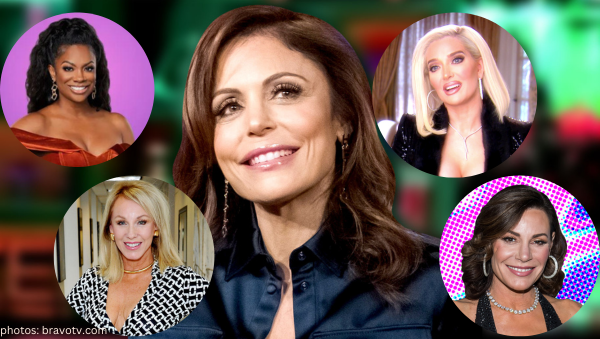 Bethenny Frankel 's Reality Reckoning initiative isn't hitting for all of the Real Housewives.
Stars from the Real Housewives of Atlanta, New York, Miami, and Beverly Hills aren't on board with the former RHONY star's plan to change the landscape of the medium that made them relevant … except for Kandi who was known pre-Bravo TV.
Bethenny began, "About this 'Reality Reckoning' … Now you have all these housewives coming out and awkwardly speaking for the realm."
"You have Lea Black [formerly of the Real Housewives of Miami] acting like she didn't understand what I was talking about in doing this."
"Luann [De Lesseps] who also had a wonderful, pleasant experience and nothing has gone wrong, like when they exploited her affairs, when she went to jail, or when she was drinking."
"If people like Kandi [Burruss] – who are currently employed there – say if there is something wrong" there may be a systemic change.
Kandi knows she's a "strong woman. She can handle herself."
"Erika Jayne saying something very similar" to Kandi in that she can take care of her own issues if she has a problem with the network.
"These women aren't helping other women," claimed Bethenny.
"They all know what we're talking about. We've all seen it."
"When the music turns on us and it's bad for us, that's when we get really upset."
"When Kyle [Richards] has to take anti-depressants or anti-anxiety meds, or when Sonja [Morgan] is taking pills or when Raquel [now Rachel Leviss] was going to an emotional health facility."
"Only when the music turns really bad on you do you then feel what I'm talking about."
B continued, "If you can turn it back and get the shit to slap on someone else and you can make more money, you don't want to betray the realm and the leaders of this cult because you want to make money."
"To come out publicly and act like they don't know what's happening … it's not true."
View this post on Instagram
Do you think the people who have declined to participate in B's Reality Reckoning are part of the problem? Sound off below.
---