Luann De Lesseps Enjoyed The RHONY Reboot More Than She Expected
"I have to say, I didn't want to like it, but I did like it."
Staff July 22, 2023 4:38pm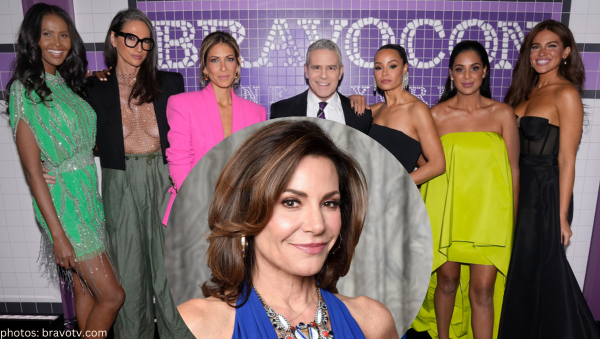 Luann de Lesseps (like many Bravoholics) was pleasantly surprised by how much she enjoyed the Real Housewives of New York reboot.
In an interview with E! News, the Welcome To Crappie Lake star admitted that she was hesitant to watch the new cast, but watched with an open mind and open heart.
"I have to say, I didn't want to like it, but I did like it."
For the former Countess, casting was a home run. "I like them."
The new batch of Real Housewives are "really hot. They're fun. They're sexy."
"They're having fun," added the Money Can't Buy Class crooner. "You can see that."
"The camera doesn't lie. When people are having a good time you can see it. They're having a good time. They're having fun."
At the end of the day, Luann feels like the show is moving in a positive direction.
"I'm happy for them. I think people really like them. I think people did not want to like them and I think they're liking them."
There was one plot point from the show's premiere; however, that Lu felt, well, stunk.
"Cheese-gate is cheese-gate, but I'm sure it will move on quite quickly."
"How long can we talk about cheese?"
View this post on Instagram
What did you think of the RHONY reboot? Drop your hot take in the comments.
---