Sonja Morgan And Luann De Lesseps Name The Real Housewives They Never Want To Interact With Again
"Jesus! I will not do an appearance with that woman."
Staff July 10, 2023 12:49pm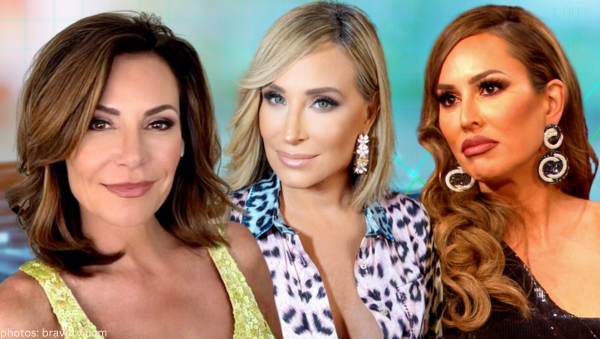 Real Housewives of New York alum, Sonja Morgan and Luann de Lesseps, were quick to call out the Real Housewives they hope to never interact with again.
While on the press junket for Welcome To Crappie Lake, Sonja and Luann named a Real Housewives of Orange County star and two of their former RHONY co-stars they hope not to cross paths with again.
Sonja blurted out Kelly Dodd's name during a game of Sip or Spill with ETonline.com. "Jesus! I will not do an appearance with that woman."
"Kelly sits there on a bench next to me, talking shit…"
Unfortunately, the former Countess cut 'the straw that stirs the drink' off before she could finish her anti-Kelly statement.
She (almost) redeemed herself by dropping a couple more former Real Housewives' names to add to the list of ladies they hope to avoid.
"Carole Radziwill – she trashed our show," added the star of Real Housewives Ultimate Girls Trip season 1. "Bethenny [Frankel] trashed our show… I don't even want to give her any airtime."
See for yourself!
View this post on Instagram
Are there any Bravolebrities you hope never pops up on your screen again? Drop names in the comments.
---