Former RHOC Star Kelly Dodd Announces Daughter Has Covid 19
Ashley Hoover Baker June 21, 2021 8:28am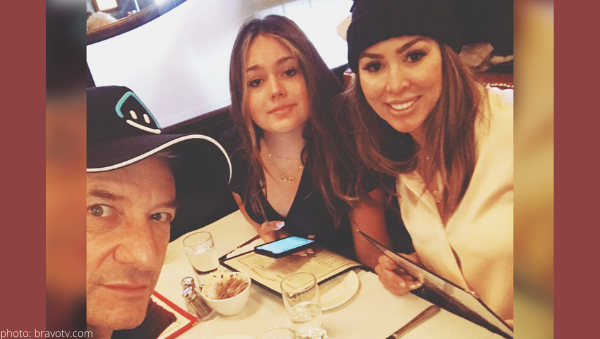 Former Real Housewives of Orange County star, Kelly Dodd, and her husband, Rick Leventhal, are having a tough week.
Let's start with Kelly's announcement that she and Rick contracted Lyme disease. The next day, news that the controversial OC housewife was terminated broke. Fast forward two days and a Fox News spokesperson confirmed that Rick would no longer continue working with the network, after 24 years as a reporter.
But there's more…
Kelly's daughter has covid:
The newlywed made it Instagram official by posting a video of Jolie to her story.
"My daughter has covid. I thought it was over and she's got covid. How do you feel?"
Jolie asked her mom to stop as she pulled up her spaghetti-strapped nightgown, which was accented by a pearl necklace and matching bracelet.
"No, you look so pretty," Kelly continued as her teenage daughter moaned. "You do!"
"I made you soup, bread, drink a lot of water. You look great!"
View this post on Instagram
Kelly's thoughts on covid:
The former RHOC star was vocal regarding her thoughts on the pandemic.
It began in April 2020 when Kelly wrote covid was 'God's way of thinning the herd' to her Instagram page. She added that those who have died from the disease 'would've died this year' anyway because 'they were compromised.'
In May 2020, Kelly posted a video to the gram claiming, "No one is dying' from covid-19 in Orange County."
Kelly's brother, Eric Meza, wrote "Prayers for my mother [Bobbi Meza] she has COVID-19" on his Instagram page in November 2020. Eric added, "She is in ICU" to his now-deleted post. Kelly commented on Eric's post saying her mom blocked her on social media and that his post was a lie. Eric assured his sister the news was true, as he is the one who took her to the hospital.
The day after Bobbi was released from the hospital, she dined out. Eric posted a photo from Mastro's Steakhouse. "#HappyThanksgiving. Not your traditional TG. But she was craving a @MastroOfficial," Eric captioned a photo of Bobbi eating in public.
Well, the apple didn't fall far from the tree here.
The Taste of Reality team wishes Jolie a full and speedy recovery!
 Do you think Kelly will be more compassionate to people suffering from covid now that her daughter has contracted the virus? Drop your opinion off in the comments!
---