Kelly Dodd Claps Back After She Said 'No One Is Dying' From Covid-19 In The OC
"Yay, no one is wearing a mask. I love it. Yay!"
Ashley Hoover Baker May 27, 2020 9:42am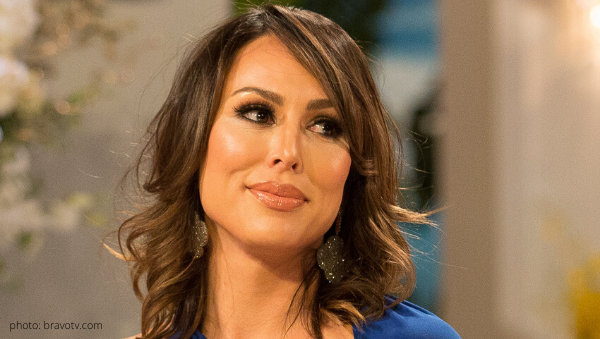 Ignorance is alive and well with Real Housewives of Orange County star, Kelly Dodd. The controversial RHOC cast member clapped back after media outlets quoted her saying, 'No one is dying' from covid-19 in Orange County.
That's not all Kelly said:
According to Kelly's Instagram stories, she celebrated the reopening of restaurants and stores in the OC. "Yay, we finally get to have a meal out. Yay, no one is wearing a mask. I love it. Yay!"
"No one is wearing masks here in Orange County. Yup, because no one is dying here of the virus," rambled Fox news reporter Rick Leventhal's girlfriend while dining with her mom, Bobbi, and teenage daughter, Jolie, who have both made appearances on Bravo's hit show. Despite Kelly's claim, employees at the restaurant donned masks.
See for yourself!
But wait….there's more!
She added in another Story:  'It's not the government's job to protect my health. It's the government's job to protect my RIGHTS. It's my job to protect my health. When you trade liberty for safety you end up losing both.'"
Never forget, Kelly said coronavirus was 'God's way of thinning the heard' just last month. In case you missed it…
Kelly's latest statement:
What about the other RHOC ladies?
It doesn't appear that Kelly, nor her RHOC costars Shannon Beador, Emily Simpson, or Braunwyn Windham-Burke, are abiding to social distancing either.
According to the Los Angeles Times, Orange County has lost more 131 people to coronavirus in recent months. 14 virus related deaths were recorded in the county on Thursday, May 21st. It was the highest single-day total since the pandemic began.
Want to stay up-to-date on all things Real Housewives and reality tv?
Check out the On This Day Entertainment podcast for weekly doses of reality tv and pop culture news and nostalgia. Here is the most recent episode!
Do you plan on tuning into the next season of RHOC, whenever that may be? Sound off in the comments!
---