RHOC's Kelly Dodd: Coronavirus Is 'God's Way Of Thinning The Herd'
Kelly soon apologized and reminded us that she's 'Not God.'
Ashley Hoover Baker April 21, 2020 2:38pm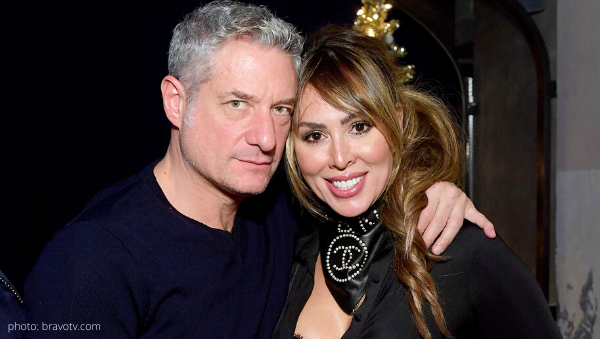 Real Housewives of Orange County's controversial star, Kelly Dodd, wrote coronavirus is 'God's way of thinning the herd' on social media. Fox News reporter Rick Leventhal's girlfriend quickly removed her Instagram story and apologized.
What Kelly said:
US Weekly reported that "Dodd also stated that she believes the novel coronavirus is 'Gods way of thinning the herd,' and those who have died from the disease 'would've died this year' anyway because 'they were compromised.'"
The RHOC star clapped back:
In Touch reported, Kelly saying, "People are so judgmental it's sick." She also claimed that the airports are no dirtier than they usually are. "No, it's not infested with germs there! How is it different? There was no one at the airport did you see my Stories? And no one was on my plane …"
Kelly's rationale:
"Do you know how many people died from the h1n1 the swine flu or SARS ?? It's 25% get your facts straight you are only hearing the numbers not the reality !!" Jolie's mom continued. "If you are vulnerable or compromised stay inside if you don't protect others by wearing masks and gloves keep your distance and don't go out if you are ill !! It's common sense !"
The apology:
Prepare to cringe from Kelly's pathetic attempt at an apology.
"I want to give a public apology. When I wrote this is 'God's way of thinning the herd,' that's not what I meant," Kelly penned to her story on the 'gram. "What I meant was, do these pandemics happen because it's God's way? I'm not God, I'm not insensitive. I feel bad for all the families who have lost loved ones. And I do think we should all stay home and protect everybody. That's not what I meant, and I want to apologize to anybody who got offended. I'm sorry."
This isn't the first time Kelly has been scrutinized for her covid-19 commentary:
She first sparked controversy when she was spotted flying from New York to California in the midst of the pandemic.
According to Page Six, Kelly, "has suggested she was both tested for COVID-19 and recently traveled on an airplane. Responding to a commenter that took issue with her air travel amid such conditions, the reality star replied, 'If it's dangerous why are the airlines still flying? You think I want to fly? I had to get back, how is that elitist?'"
The aftermath of Kelly's words:
Naturally, people were offended by her comments and by how she bragged about getting tested for coronavirus on social media. The following comments from fans and followers were collected by In Touch.
"@RHOC_KellyDodd COVID-19 is 'God's way of thinning the herd?' F–k you, Kelly. Just lost a big time [fan] of yours," one user tweeted. 'I'm sorry to say that I have lost all the respect I had for @RHOC_KellyDodd after watching her Insta Stories today.  They are incredibly tone-deaf and irresponsible. Damn when I actually was really starting to like her …,' another added. A third chimed in, writing, 'Have always been a big fan and follower of @RHOC_KellyDodd. I was surprised to see how fast she received a test for the coronavirus. She has been to NY many times without a mask. My son got sick, has good insurance, but was told not sick enough for testing. Not fair.'"
Screen grab to the rescue:
Please note this one video is compromised of multiple 15 second Instagram stories linked together.
View this post on Instagram
Don't want to miss out on the latest Real Housewives news?
Subscribe to the On This Day Entertainment podcast to stay up to date with your favorite celebrities, Bravolebrities and reality tv stars. Here is the most recent episode.
On a scale of one to ten, how upset did Kelly's comments make you? Drop your rating off in the comments!
---