Kelly Dodd, Braunwyn Windham-Burke, And Elizabeth Vargas Respond To Getting Fired From RHOC
"I'm on the wrong side of history." -Kelly Leventhal
Ashley Hoover Baker June 16, 2021 9:51am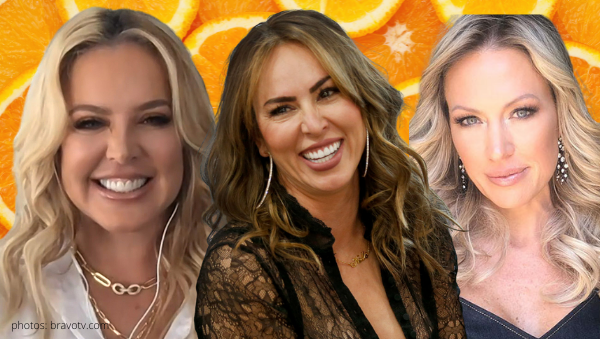 The internet was set ablaze Tuesday night by the news of Elizabeth Vargas, Kelly Dodd, and Braunwyn Windham-Burke from the Real Housewives of Orange County getting fired.
But did you see how the terminated Bravolebrities reacted? I've got your back:
Elizabeth:
The one-and-done housewife was gracious in her statement for the opportunity, the work she and her costars did during the pandemic, and to her fans.
View this post on Instagram
Kelly:
The controversial former RHOC star typed a short message and posted her failure to Instagram. Never forget what she said about covid-19 or her mocking the Black Lives Matter movement.
View this post on Instagram
Braunwyn:
The mother of seven didn't make it Instagram official like her former costars; however, she did tell People exclusively that she is "incredibly sad" to have to give her orange back to the suits at Bravo.
"I loved every moment of being a Housewife, and am so proud of my time on the show – the good, the bad, and the in-between."
"It feels revolutionary to say, but I was able to get sober and stay sober on reality TV. That is something for which I will forever be grateful. And I came out, becoming the first gay Housewife in the franchise's history. What an incredible honor to look back upon, especially during Pride Month."
"I know I may have been too much for some, and that's okay. I am real, and I am happy being me. I'm so grateful to those who have stood by me," Windham-Burke says. "There is a lot more to my life, and I hope you'll stick with me on this journey as I move forward in my next chapter."
Want to stay up-to-date on all things Bravo and beyond?
Check out the Pink Shade podcast for the latest news, gossip, and recaps of your favorite Real Housewives franchises! Here is the most recent episode.
What are your feelings regarding the casting shake-ups? Sound off in the comments!
---