RHOC's Braunwyn Windham-Burke Responded To Accusations That She Offered Cocaine To Shannon Beador's Daughter
"I've heard from her what happened and made amends..."
Ashley Hoover Baker January 19, 2021 9:36am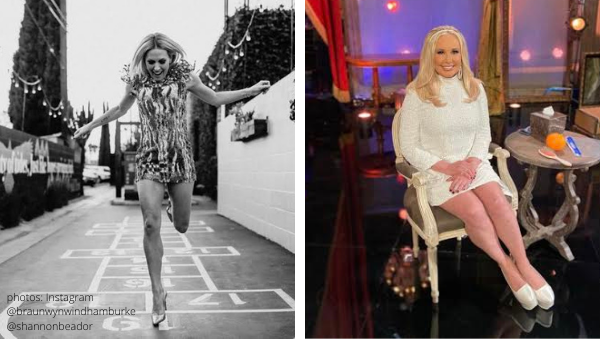 ___________________________________________________________
Updated Jan. 20, 2021 at 12:41 pm.
Shannon Beador responded to an Instagram user who joked about the accusation that Braunwyn offered her daughter, Stella, cocaine when she was 14.
"No one was ever offered cocaine."
We'll have to wait for the RHOC season 15 reunion to find out for sure what was said…
View this post on Instagram
___________________________________________________________
Originally posted Jan. 19, 2021 at 9:36 am.
Braunwyn Windham Burke responded to the accusations that she offered cocaine and a drug dealer's contact information to Shannon Beador's then fourteen-year-old daughter, Stella Beador.
It looks like the Real Housewives of Orange County reunion may give us more than the entire 15th season.
Braunwyn's response:
The mother of seven responded to a fan on Instagram who posted, "Please tell me Shannon is lying about her child. I haven't really been watching the show because I hate Kelly. You are one of my favorites! Please tell me Shannon is full of it about drugs and her child."
Braunwyn responded directly to the stunned follower. "I honestly have no idea, I was drinking at the time. I've heard from her and made amends, I've since heard a very different version of what happened which isn't at all what she said from someone I trust though."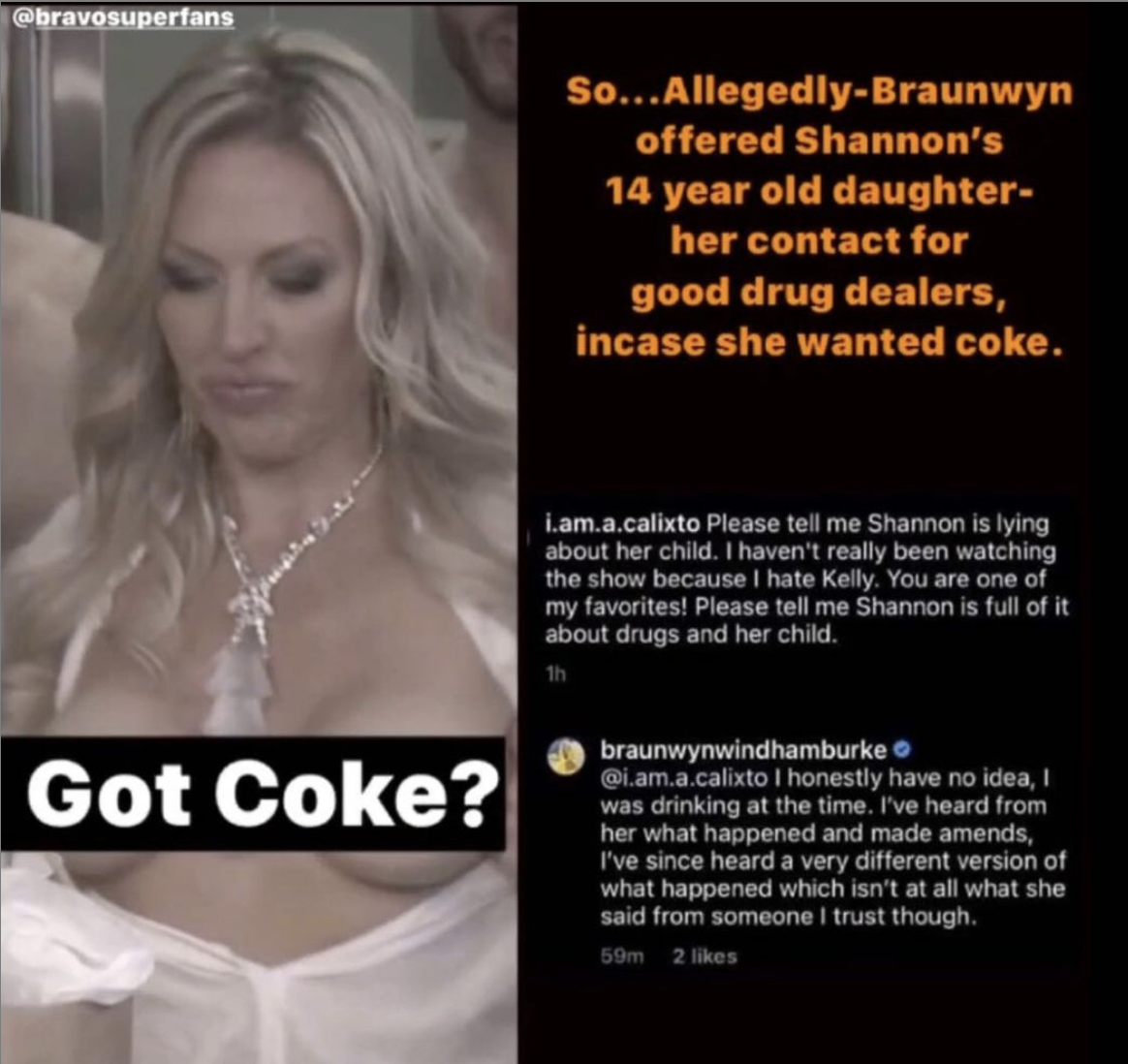 The FULL accusation:
All About the Tea got an exclusive with an insider that alleged "Braunwyn offered Shannon's daughter cocaine and made moves to connect the teen with her drug dealer."
View this post on Instagram

According to All About the Tea's source, "Braunwyn approached Shannon Beador's daughter, Stella, and offered her cocaine and asked if she wanted her dealer's number."
The insider included, "Braunwyn told the 14-year old at the time that if she needs coke, she has the best drug dealer in the area."
In case you missed the RHOC season 15 reunion preview:
Wait for it…
View this post on Instagram
Want to stay up-to-date on the Real Housewives and beyond?
Check out the Pink Shade podcast for hilarious reality tv recaps and news. Here is the most recent episode.
I have a shady theory that production went hard on the feud between Braunwyn accusing Shannon of calling Gina Kirschenheiter's new home "sad" was to prepare us for Cocaine Gate. Sound off in the comments!
---