RHOC: Kelly Dodd's 'Drunk Wives Matter' Hat And Her Maskless Bridal Shower
Watch highlights from Kelly's NOW DELETED Instagram post here!
Ashley Hoover Baker October 5, 2020 7:03am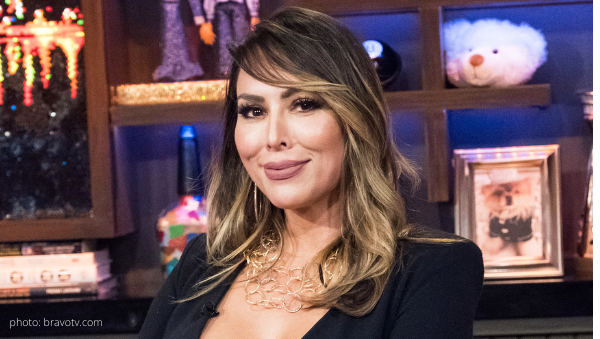 The controversial Kelly Dodd is at it again!
The Real Housewives of Orange County star had a doozy of a day! Not only did Kelly manage to exasperate a slew of Instagram users by donning a 'Drunk Wives Matter' hat, but she also concerned/infuriated them by documenting her maskless bridal shower to the 'gram.
The future Mrs. Rick Leventhal has outdone herself, yet again….
The hat:
After posting a pic of herself in her new 'Drunk Wives Matter' hat, Kelly took to her (now deleted) Instagram story to let her critics know they can 'go f*ck themselves.' She also reminded viewers of her stance on the Black Lives Matter movement.
You're going to want to see this for yourself…
Reactions to the DWM hat:
Haters gonna hate. 
From "Kelly your hat is not funny!!!!!!!!!" and "Tacky hat for a tacky woman" to "It's really sad to see you in that had [sic], so insensitive. Good luck on your wedding when and if it happens 💙"- critics didn't hold back.
There were a few fans of the hat.
One commenter went back and forth on a thread with Kelly that started with "Love your hat! Congratulations." Kelly presumed this IG user had a sense of humor, before they added, "hat is hilarious…. some people need to chill and have a Mohito [sic]😆."
The maskless baby shower:
Kelly posted oodles of photos from her party- that was 100% free of masks- just days after Donald Trump (as well as his wife and several close to them) announced they contracted covid 19.
Reactions to the maskless bridal shower:
My informal observation = majority of Bravo fans are irritated with Kelly.
@babybencohen wasn't having it… "IM SORRY BUT HOW IS SHE STILL EMPLOYED BY BRAVO. I know for a fact there has got to be a bunch of rich ladies in the OC with some common sense and decency for other human that could take her place. BYEEEE trash box (**nene voice**)."
"Oh look, another republican super spreader event," wrote another, as another contributed a poem to the thread. "Something old, something new, something COVID, something blue…"
With so much dialogue about the lack of masks, it was helpful for those of us trolling the comments that there was also "no social distancing🙄."
Another IG user added, "No social distancing here no mask, haven't we learned yet? look at Trump and he's in the hospital🤔."
Mask naysayers were quick to defend the outspoken OC star. 
One user noted, "The "mask & social distancing police" are out in full force here. OMG," while another posted, "I love this and I love no one is wearing masks!"
Curious as to what Kelly is bringing to season _ of RHOC?
Check the trailer out for yourself!
Are you excited for Kelly's return to RHOC? Sound off in the comments!
---