RHOC Season 15 Taglines Are Here!
Which of the taglines is your favorite/least favorite?
Ashley Hoover Baker October 9, 2020 1:44pm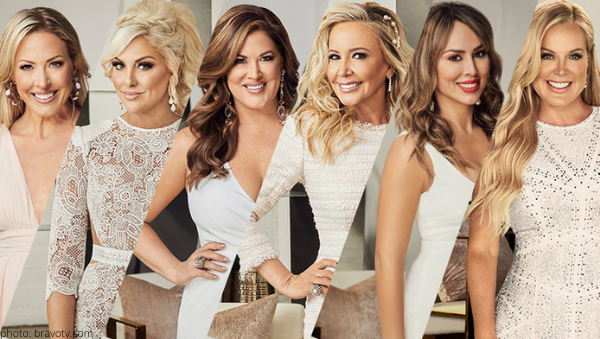 The season 15 Real Housewives of Orange County taglines are here!
I would best describe these as the 2020 of taglines, but you be the (Tamra) judge….
Kelly Dodd:
"Don't judge me by what I do- in fact- don't judge me at all!"
Braunwyn Windham-Burke:
"Cheers to bad choices, then making better ones."
Gina Kirschenheiter:
"Those who live in small houses should definitely throw stones."
Emily 'New Hip' Simpson:
"Life if full of beautiful curves, and so am I."
Elizabeth Vargas:
"I earn my money the old fashioned way- marrying it, then making more!"
Shannon Beador:
"I've closed the old Beador, and opened a new one."
Sneak a peek of the taglines for yourself!
Controversy around the new season:
Fans have taken to social media to express their disapproval to the orange-holders response (or lack thereof) to the global pandemic. The RHOC cast consistently posted photos and videos to their social media channels not adhering to CDC guidelines- from not wearing masks to failing to meet social distancing protocols.
Shannon and her three daughters contracted covid 19.
Speaking of covid, Kelly 'God's way of thinning the herd' Dodd hasn't withheld her feelings of the virus. The future Mrs. Rick Leventhal has gone on the record saying, 'No one is dying from covid 19' in The OC, and just last weekend had a maskless bridal shower.
Oh, and don't get me started on Kelly's 'Drunk Wives Matters' hat…
According to bravotv.com, "the new season of RHOC will give us a look at life before and during the coronavirus (COVID-19) pandemic like never before when it premieres on Wednesday, October 14 at 9/8c."
Watch the trailer here!
Which of the taglines is your favorite/least favorite? Sound off in the comments!
---