Kyle Richards On Jeff Lewis: "With Friends Like That, Who Needs Enemies?"
The RHOBH star wasn't happy being called a "lesbian on Ozempic" by her alleged friend.
Staff August 11, 2023 8:38am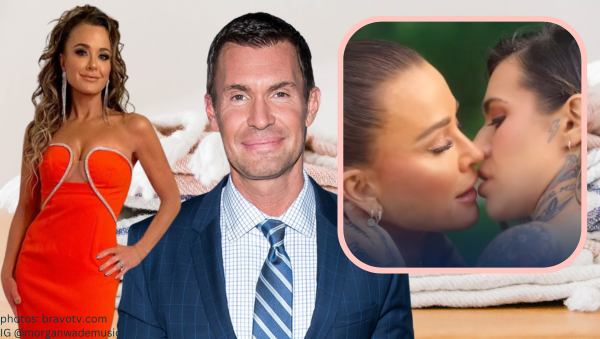 Real Housewives of Beverly Hills star, Kyle Richards, isn't happy with her 'friend,' Jeff Lewis after he referred to her as "lesbian on Ozempic."
During an Amazon Live live stream, Kyle addressed where her friendship stands with the former Flipping Out star.
"I'm not NOT talking to Jeff Lewis" began the RHOBH OG. "I just don't feel like responding to Jeff Lewis right now, to be honest."
Visibly frustrated, she added, "I'm just getting sick of people. I'm just tired of it. I'm at my wit's end with all the stories about me out there."
"I just want everyone to be quiet," noted the wife and mother of three.
"I try not to look [at the gossip regarding her alleged relationship with Morgan Wade], but it's in your face. If you're on Instagram scrolling and looking at something else, it's just there no matter what."
"It's hard enough that people say things about me, but you expect your friends not to. Then I have to look at that all day."
Kyle asked, "With friends like that, who needs enemies?" before dropping a truth bomb about the former Bravolebrity. "The truth is, Jeff, his mouth does get him in trouble – he knows that."
The Halloween actress concluded, "I don't feel like being the butt of the joke right now."
View this post on Instagram

Do you think Kyle and Jeff will move past this? Drop your prediction below.
---