Jeff Lewis Is Flipping Out
Freshly seperated Gage is dating again as Jeff calls him a homewrecker.
Ashley Hoover Baker February 5, 2019 6:30pm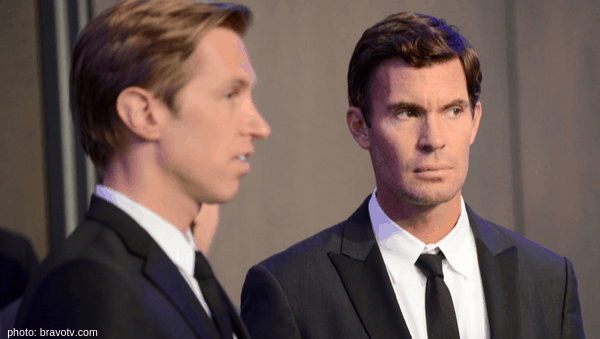 Jeff Lewis is Flipping Out because Gage Edward goes on date after recent split. The parents of two-year-old, Monroe Lewis, were getting along well after they separated, until Jeff heard Gage was moving on.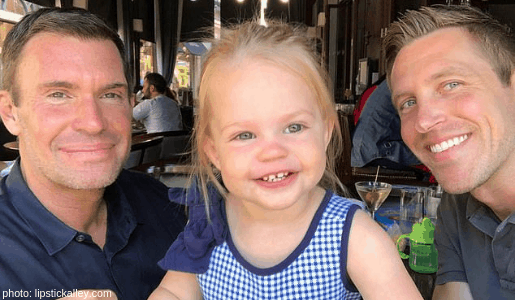 Jeff spilled the tea on his Sirius XM radio show: "We've been getting along pretty well until I found out that he went out on a date on Saturday night." The ex-Bravo star, 48, stated that he discovered that his baby daddy, 33, and an alleged date dined at Mastro's Steakhouse in Beverly Hills. I don't even live in LA and I know that's a celebrity hotspot. That led Jeff to believe Gage wanted to be seen.
Jeff, being Jeff, exclaimed, "That, No. 1, is a big f—ing misstep." I didn't know sleuth was on Jeff's resume. He stated, "I found this out because I have excellent, accelerated and investigative interrogation skills. I'm gifted that way."
Jeff gave more information, even more personal in nature. Jeff believes Gage met his new beau at the gym. "I have been doing some information gathering on my own. Again, I know who this person is. I will not say his name, but I think just for today we're gonna call him 'Homewrecker.' 'Homewrecker,' I think, has been in his ear for quite some time. I think 'Homewrecker' has exploited a very vulnerable situation," Jeff dished. "I think this started as a gym buddy friend, and I think this person has had his sights on him, Gage, for quite some time. I think he was very aware of what was happening. I don't think he's concerned about breaking up a family or jeopardizing Gage's career or financial situation. I don't think he's concerned about that at all. And I doubt this person's intentions. So we'll just leave it at that."
Is anyone besides me terrified of Jeff Lewis? No, according to twitter….
He's lost Jenny and Gage. Maybe the problem is him!

— Bayou Bett (@BayouBett) February 6, 2019
Yes the problem has been him from day one, he runs away everyone

— Jae Mellette (@jaemellette123) February 6, 2019
Others are hoping Monroe's dads will work it out…
I love these two together – it's simple, they balance each other out. I hope they can get past this bump in the road & focus on each other's needs as well as their adorable little family

— Kris Tarmey (@Ksherm2129) February 6, 2019
No! Hope they work it out @JLJeffLewis

— nicole (@n_carmella) February 6, 2019
Do you think that it's too soon for Gage to start dating? Let me know where you stand in the comment section.
---