Flipping Out Star Jeff Lewis Is Accused Of Harassment By Ex!
Gage claims Jeff intended to 'destroy my character.'
Ashley Hoover Baker March 6, 2019 10:27am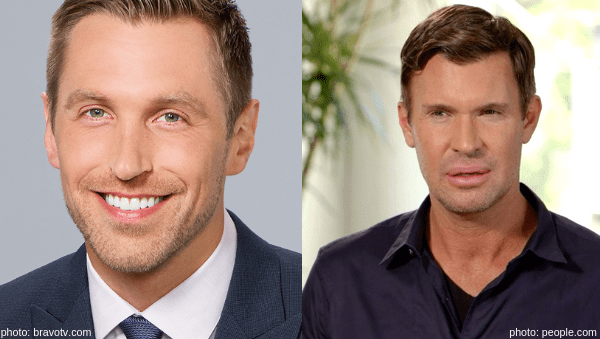 Gage Edwards has had ENOUGH of his ex, Flipping Out's Jeff Lewis' shade.
Jeff spilled the tea on Tuesday's episode of Jeff Lewis Live, his SiriusXM radio show. He officially split from Gage last week following a month-long separation. He used his online platform to detail an exchange he allegedlty had over the weekend with his former partner of 10 years.
Jeff gave a bunch of bull, in my humble opinion, in the story he told of a text he sent to Gage by "complete accident." Jeff said he meant to text it to himself after a therapy session. Jeff wouldn't say exact content of the message, but it was something about Gage's 'home wrecker boyfriend.' Jeff has previously claimed his ex met this unnamed man at the gym and went on a date with just one week after they separated.
According to Jeff, Gage responded to the text message saying, "It's harassment, malicious, and continuing to show you have a full intent to destroy my character. Those weren't therapy notes, they're notes for your radio show."
Do you think Jeff's mistake was truly accidental, or was he stirring the pot? Let me know your thoughts in the comment section!
---