VPR's Raquel Leviss Gets Closer To Tom Schwartz After His Divorce From Katie Maloney
After "some heavy drinking, they made out."
Ashley Hoover Baker August 26, 2022 2:20pm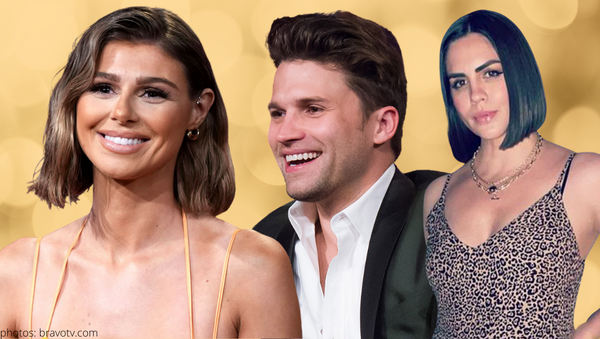 ---
Updated post: 8/26/2022 @14:20
Sloppy seconds?!?
Details from Scheana Shay's wedding festivities continue to leak, and debauchery ensued.
After "some heavy drinking," Raquel Leviss and Tom Schwartz "made out," per reports from Page Six.
The source continued to spill that "through the grapevine," they heard that "more happened" between the co-stars at Scheana's soiree.
Tom's ex-wife, Katie Maloney was in Cancun with the gang but didn't post from the wedding.
---
Original post: 8/25/2022 @17:00
A new dynamic in the friend group:
Vanderpump Rules star, Raquel Leviss, is stuck between a rock and a hard place when it comes to her blossoming relationship with co-star, Tom Schwartz…who just happens to be recently divorced from her friend, Katie Maloney.
AWK-WARD:
According to reports from eonline.com, the Beauty Pageant Queen has been "getting closer" with Schwartzie, much to Katie's chagrin. (Can you blame her?!)
A source spilled, "Tom and co-star Raquel Leviss have been getting closer, which Katie isn't exactly thrilled about."
"As such, the flirtationship has become a source of 'tension' for the formerly friendly exes."
The timeline:
ICYMI, Katie filed to divorce Tom in March of 2022.
Though the former lovebirds have maintained a friendly relationship post-split, Tom potentially starting a relationship with another member of their friend group makes the dynamic a whole lot more complicated.
Never forget…Raquel was engaged to DJ James Kennedy, who also is in the same social circle.
This crew needs to meet some new people, this is feeling very daytime soapy…
Do you think Raquel and Schwartz make a compatible pair? Drop your opinion off in the comments.
---