VPR's Raquel Leviss Was Hired At SUR!
The newest SURver made her announcement right before the season finale of the hit Bravo show.
Ashley Hoover Baker April 26, 2019 7:51am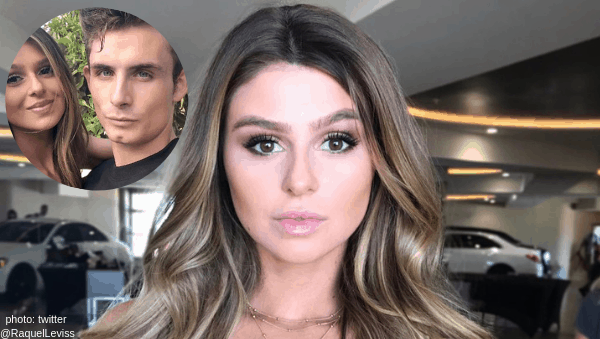 Vanderpump Rules star, James Kennedy, may have an 'in' at SUR now that his girlfriend was hired as part of the waitstaff. Raquel Leviss is the newest SURver, making her debut on the restaurant's co-owner, Guillermo Zapata's, social media page before making it Insta-official on her page.
If you've been watching VPR, we know that the cast is not a fan of Raquel or her boyfriend, The White Kanye. Raquel invited the cast regulars to her puppy party and only a few actually wanted to go, which was deliciously awkward. Plus, neither Raquel nor James are on Brittany Cartwright and Jax Taylor's wedding guest list.
As a VPR superfan, I hate to say this. I think the show is losing it's magic. What used to feel natural and organic now feels staged and rehearsed. This may be the last straw for a lot of us Vanderfans. Check out these tweets responding to the news of SUR's most recent hire.
Ugh, that's like watching paint dry.

— swp4ever (@swp4ever1) April 25, 2019
Oh gawd! 🤮 I can't handle any more screen time with Raquel she adds nothing to the show!👎

— Alma Zukanovic (@QueenofLaughs0) April 26, 2019
It looks like I'm not the only one who thinks hiring Raquel at SUR feels artificial.
Clearly it's for ratings. I think she will be great! Go Raqui!!!

— C Jonathan Laird (@CDiddy420) April 25, 2019
This is clearly a mistake in the making but I guess LVP loves drama!!!

— Gerri (@MissyD53) April 25, 2019
Do you think this conflict of personalities will make for great television? Sound off in the comments!
---