Vanderpump Rules Stars Tom Schwartz and Katie Maloney Are Splitting After 12 Years Together
UPDATE- Katie OFFICIALLY filed for divorce!
Ashley Hoover Baker March 23, 2022 10:20am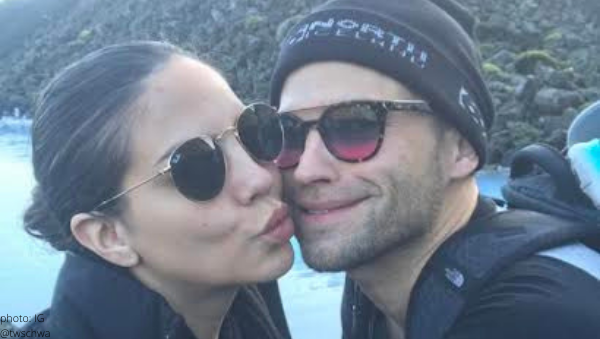 ---
Updated post 3/23/22 @10:20
The 'D-word' has entered the chat.
Vanderpump Rules' Katie Maloney officially filed for divorce from Tom Schwartz.
Lisa Vanderpump officiated the first televised Bubba wedding in August 2016. Never forget Schwartzie's marriage certificate debacle…after realizing the woodsy wedding was not legal, the couple tied the knot *officially* on July 24, 2019, of course, with Bravo cameras rolling.
TMZ most recently caught the former couple at San Fernando Valley eatery, Mister O's over the weekend, "Eyewitnesses saying they seemed uninterested in each other … rarely holding eye contact while speaking."
---
Original post 3/15/22 @18:15
From SUR to Splitsville:
Vanderpump Rules stars, Tom Schwartz and Katie Maloney are ending their marriage after 12 years together.
The announcement:
Both Tom and Katie made their relationship status Instagram-official after rumors of their split circulated social media.
Katie wrote, "I never thought I'd have to make an announcement like this. After 12 years on an adventure through life together Tom and I are ending our marriage."
"This ending is not met with resentment or animosity, no sides to choose. We have deep admiration for one another that will always remain and we cherish our friendship. Although we may be on different paths we will continue to love and support one another's happiness."
"Thank you all for the kind words and support."
View this post on Instagram
ICYMI:
Rumors circulated after eagle-eyed Bravoholics noticed that Maloney was not wearing her ring on a string wedding ring during a girls' night out.
In the most recent season of VPR, Katie admitted she and Tom terminated a pregnancy early in their courtship. After tying the knot, the couple experienced fertility struggles.
According to Page Six, Katie confirmed she was no longer "actively trying" to conceive.
"I don't want to put that kind of pressure on myself, on my marriage, on [Schwartz], on anyone. I'm perfectly content with where I'm at."
I hope- for Katie's sake- Schwartzie doesn't drop the ball with the divorce paperwork as he did with the marriage certificate.
Did you see this split coming? Sound off in the comments.
---