Southern Charm New Orleans Cast: Where Are They Now?
Find out what Tamica Lee, Jon Moody, Reagan Charleston and the rest of the cast is up to!
Ashley Hoover Baker December 14, 2022 7:31am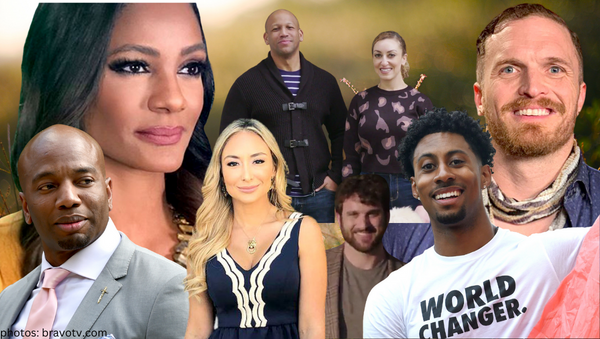 With friendships that are "resilient just like this city," Southern Charm New Orleans remains one of Bravo TV's most entertaining/least problematic shows. Unfortunately for Bravoholics, it was shelved after only two seasons.
SCNO had it all: authentic friendships, real-life issues, drama (that isn't cast-produced). It's truly all that, and a bag of Zapp's.
In its eighteen episodes, viewers witnessed the struggles of living with CTE [chronic traumatic encephalopathy], accepting the reality that your mother stole hundreds of thousands of dollars from you, seeing your recent ex-wife get married and have a baby in the blink of an eye … and that's just Jeff's storyline!
To say Southern Charm: New Orleans was anything but a top-tier ensemble reality show is a crime against unscripted television. With its naturally diverse cast, SCNO serves culture, class – most of the time – and, well, Jon Moody **my imaginary boyfriend.**
Without further ado, here is the latest from the cast of Southern Charm New Orleans …
Fans can find Tamica anchoring the WGNO/ABC Good Morning New Orleans news channel. Tamica works with her brother, Bivian 'Sonny' Lee III, with his nonprofit, @sonofasaintorg | Creator of @t.leelashes
View this post on Instagram
The self-described "serial entrepreneur" is the Co-founder/CEO of @fitprofactory 🏋🏽‍♀️.
From the looks of his Instagram page, Barry is living the good life alongside Tamica and their kids. (My how the grow so quickly!)
View this post on Instagram
In late 2019, Jeff was involved in a motor vehicle collision in New Orleans in which the former Saints player was thrown from his motorcycle. Jeff suffered a fractured pelvis as well as other life-threatening injuries.
Things got better for the Superbowl winner. In October 2020, Charleston married his girlfriend Maddie.
Neither Jeff nor his new wife have public IG pages, so it is unclear how they are doing in their day-to-day lives. Here's hoping the best for Jeff … he's been through enough.
Reagan Charleston now
Reagan Charleston Thomas, Esq.
The entrepreneur, attorney, and designer of 
@reagancharlestonjewelry
stays busiest with her duty as wife and mommy. FYI, Reagan and her new husband had a second child since the show ended.
View this post on Instagram
Still sexy af.
Still creating art.
My heart (and my lady part) isn't ready for this perfect specimen of a human.
View this post on Instagram
Not only is Justin a Plaintiff Personal Injury Attorney at New Orleans' branch of King Firm, but the football agent/ real estate investor is a daddy!
Justin and Kelsey Nichols are still together and recently had a baby girl!
Congrats to the happy couple and their growing family.
View this post on Instagram
---