There Is A New Addition To The Southern Charm New Orleans Krewe
Congratulations to Reagan Charleston, who welcomed her first baby to the world!
Ashley Hoover Baker June 13, 2019 8:40am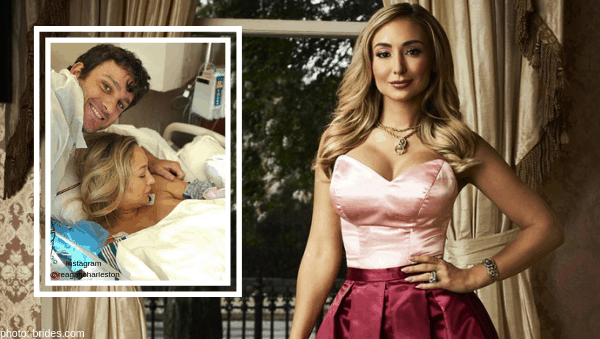 Congratulations to Southern Charm New Orleans star Reagan Charleston and her husband, Reece Thomas, for welcoming baby Reece Ellis Thomas to the world!
Two things may have confused you from that one sentence- allow me to clarify:
Reece is Reagan's new husband. She is no longer married to former New Orleans Saints player, Jeff Charleston, that appeared along side Reagan on season one of Southern Charm New Orleans.
The baby, Reece, was apparently named after her father, Reece, which is confusing AF, if you ask me….
Back to the baby…
"She's here, and she is perfect," beamed Reagan on baby's first Instagram post. Baby Reece arrived at 12:19 p.m. on June 12, weighing 7 pounds and 5 ounces. "Life will never be the same."
Click here to learn more about Reagan's new husband!
Do you think Jeff is jealous of Reagan's new life? Sound off in the comments!
---