Southern Hospitality's Mia Alario Admitted Shep Rose Tried To Kiss Her When He Was Dating Taylor Ann Green
Ashley Hoover Baker January 24, 2023 1:42pm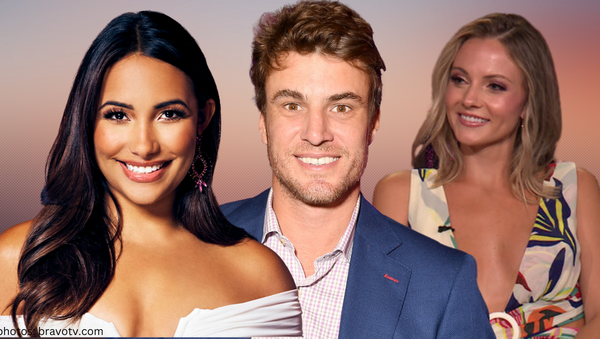 Called out:
Southern Hospitality star, Mia Alario dropped the truth about the time Shep Rose tried to kiss her during an appearance on Watch What Happens Live …
I should probably mention this happened when the Southern Charm star was still in a relationship with Taylor Ann Green.
Not so charming:
Mia confessed to Andy Cohen, "Unfortunately, I was hit on by Shep."
Throwing shade at the obvious age gap between her and Shep, the hostess continued, "I don't know what he was thinking, though, because I don't have any previous job experience in geriatric work or senior care, so it was really interesting that he approached me."
A girl's girl:
Mia reached out to Taylor at the time and told her that Shep was being shady behind her back.
"I'm the one to tell your girlfriend. Absolutely, I let her know."
In an attempt to follow girl-code, Mia admitted, "If my boyfriend was going around Charleston acting like that, I would need somebody to tell me."
"I feel like I did a service."
Do you think Shep will ever get it together in the dating/relationship department? Sound off below.
---