Southern Charm's Shep Rose Break Up Due To Inability To Commit
Shep is unable to keep his eggplant emoji in his pants.
Ashley Hoover Baker July 20, 2022 4:52pm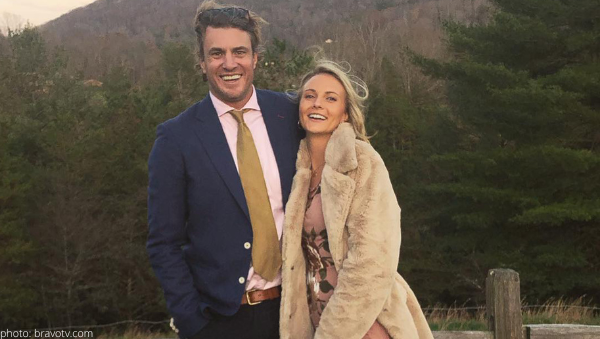 Another failed RelationShep:
It's official.
After two years of dating, Southern Charm's Shep Rose lost a real one in Taylor Ann Green as the Bravolebrity is unable to wrap his head around monogamy.
According to People, the couple's romantic quarrels were a result of Shep's "disinterest in being faithful."
A source spilled, "Shep has a real issue with monogamy and refused to commit to Taylor, telling her that he doesn't want to be with just one person and change his lifestyle."
"She's incredibly hurt, but she knows that she deserves a guy who will fight for her, not one who is so selfish," added  another insider.
"He'll regret this."
In case you missed it:
At last season's Southern Charm reunion, Shep admitted he had been unfaithful to the blonde beauty. "There was some text messages" between him and "an old flame."
"I kissed a girl in a stairwell, but that's all it was."
If you are watching the current season of SC, you are probably haunted by the way Shep reacted to Taylor's pregnancy scare. If you ask me, Taylor dodged a major bullet.
Do you think Shep will ever settle down? Sound off in the comments.
---