The Season 2 RHOSLC Trailer Is Here
Contrary to her social media presence, Jen Shah claims she is "f*cking scared" of going to prison.
Ashley Hoover Baker August 13, 2021 2:42pm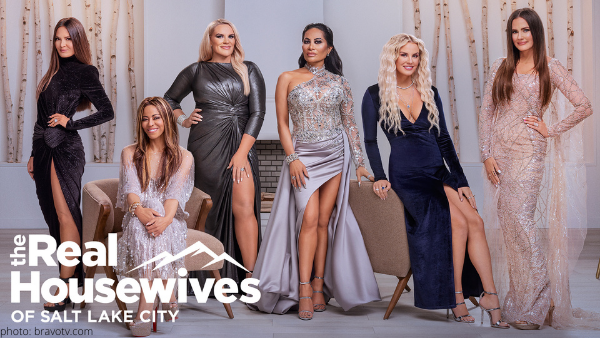 Winter is coming!
The trailer for season 2 of the Real Housewives of Salt Lake City is here and doesn't disappoint. Bravo is serving Real Housewives fans comedy, drama, and scandal.
The cast:
Returning for their sophomore season is Heather Gay, Lisa Barlow, Mary Cosby, Whitney Rose, Meredith Marks, and Jen Shah.
Jennie Nguyen will join the cast in a full-time role.
The drama:
In addition to getting to know the newbie, the trailer teases Mary's alleged 'cult leader' status, and Jen defending her "f*-cking vagina" after season one's scandal with Meredith's son, Brooks Marks (double 'ks').
Oh…and Jen's arrest, of course!!
Plot twist:
As if Jen's alleged crimes weren't enough of a treat for viewers to sink their teeth into, Whitney gifted Bravoholics the messy AF accusation that Meredith had a role in Jen's indictment.
"It looks like you [Meredith] might have something to do with the fact that Jen was indicted."
As always, Jen screamed, "I swear to God, if you have anything to do with the bulls— charges against me, Meredith, you're f—ing disgusting."
Slow clap for this preview.
Watch for yourself:
ICYMI:
This tea is so new it probably won't air on season 2 of RHOSL…
Jen isn't the only housewife in Salt Lake with legal issues.
Earlier this month, Mary was charged with two misdemeanors– 1) "unlawfully providing shelter to a runaway" and 2) "contributing to the delinquency of a minor."
The pastor pleaded not guilty to both counts.
"Mary is saddened that she was dragged into another family's domestic situation but is confident that this misunderstanding will be cleared up soon."
Want to stay up-to-date on all things Bravo and beyond?
Check out the Pink Shade podcast for weekly Bravo Breakdowns and so much more.
Season 2 of RHOSLC premieres on September 12th on Bravo.
Which storyline are you most excited about? Sound off in the comments!
---