RHOSL Star Jen Shah's Charges Go From Bad To Worse In Telemarketing Scheme
Jen's charges were upgraded to 'Tier A' status as she is a "suspect with greater culpability."
Ashley Hoover Baker July 23, 2021 1:23pm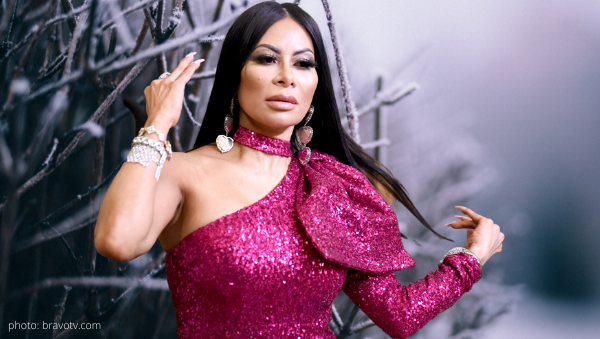 Real Housewives of Salt Lake City star, Jen Shah's legal troubles just got much worse!
The charges:
According to the Daily Mail, the assistant coach's wife has been "Accused of orchestrating alleged $5m telemarketing scam" and becomes "suspect with greater culpability" in the ongoing case where the former Shah Chalet resident faces up to 30 years jail time.
According to reports from TMZ, "The prosecutor claims these people —  2 of which have already been sentenced to 78 months and 60 months in prison in the case — were more 'senior participants' in the scheme and continued to participate in it even when they knew criminal charges could be coming."
Reports reveal that federal agents have moved Jen and five others into the US Attorney's 'Tier A' category for the alleged crimes targeting elderly people, accusing her of 'orchestrating' the scam. 
What's a Tier A suspect?
"The U.S Attorney says the Tier A suspects were 'responsible for orchestrating the broader scheme' and that Shah specifically 'obtained leads directly from lead sources and provided them to, among others, coaching sales floors operated in Utah and Nevada."
What about Stu-Chains?
Jen's first assistant, Stuart Smith, is in Tier A as well as he was accused of "owning and operating a sales floor in Manhattan that was a major part of the alleged telemarketing scheme."
View this post on Instagram
Shah's side:
Jen's lawyer, Priya Chaudhry, dished to TMZ, that the government's latest claim was  "absurd" and "the reality is — she is totally innocent."
"This is just their latest made-up allegation, and like all others, totally unsupported by evidence."
In case you missed it:
According to People, "Jen Shah was arrested on Tuesday alongside her assistant Stuart Smith for allegedly targeting individuals in a nationwide scheme.""Shah's fellow cast members — including Heather Gay, Lisa Barlow and Meredith Marks — 'were completely shocked when Jen was taken away,' the source adds. "The women were all about the take a trip to Colorado in the coming days. The women aren't sure if they are still going yet."

According to 

US Weekly

, "Shah and her assistant were booked on charges of conspiracy to commit wire fraud in connection with telemarketing and conspiracy to commit money laundering. They each face a maximum sentence of 30 years for the wire fraud charges and an additional 20 years for the money laundering charges."
Do you think Jen is guilty of the alleged crimes against her? Drop your opinion off in the comments!
---