RHOSLC's Jen Shah Pleads Not Guilty To Wire Fraud And Money Laundering Charges
Before the arraignment, Jen flaunted her new hairdo with the caption #unarrested.
Ashley Hoover Baker April 2, 2021 1:15pm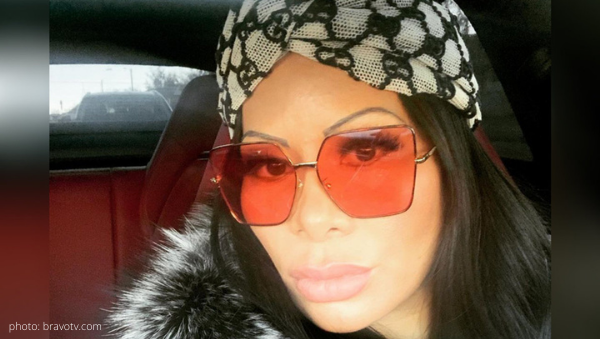 New hair, who dis?
The freshly groomed Real Housewives of Salt Lake City star, Jen Shah, plead NOT GUILTY to federal conspiracy charges in an arraignment hearing held in the Southern District of New York on Friday.
The controversial Bravolebrity flaunted her new hairdo on social media before the public arraignment. Oh, and she captioned her now-deleted post #unarrested.
View this post on Instagram
The arraignment:
The phone hearing was open to the public, so I jotted down notes as I listened. Here were my big takeaways:
Please remember, I'm not a lawyer-just a blogger. 
Jen's $1,000,000 bond is required to be secured by $250,000 cash or property
Her lawyer said $1M was 'excessive' and she didn't own a home
Reality tv is a lie
 Jen is NOT considered a flight risk because of RHOSLC
She does not have a current passport
Lawyers don't know how to 'mute' after speaking
Prosecutors noted that in a financial disclosure doc, Jen claimed she had $0 in the bank
The judge gave her 2 weeks to pay $250k secured bond in cash or property in order to remain out of jail until her trial.
Jen's trial begins Oct. 18.
It seems I'm not the only one to process this information this way…
JEN SHAH CAN OFFICIALLY FILM #RHOSLC ON BAIL!

— jatz crackers (@iconspice) April 2, 2021
Let's hope Bravo forks out the cash for her bail so we can see this play out. Bravo should consider this an investment.
Jen's alleged crimes in detail:
Jen plead not guilty to one count of conspiracy to commit wire fraud in connection with telemarketing.  (She is believed to have victimized 10+ people over the age of 55.)
The mother of two also plead not guilty to one count of conspiracy to commit money laundering.
The reality tv personality faces a maximum of 50 years in prison if convicted on all charges.
How do you see this story ending for Jen? Sound off in the comments!
---