RHOSLC's Mary Cosby Pleads Not Guilty To Two Misdemeanor Charges
Mary was charged for "unlawfully providing shelter to a runaway" and "contributing to the delinquency of a minor."
Ashley Hoover Baker August 7, 2021 11:45am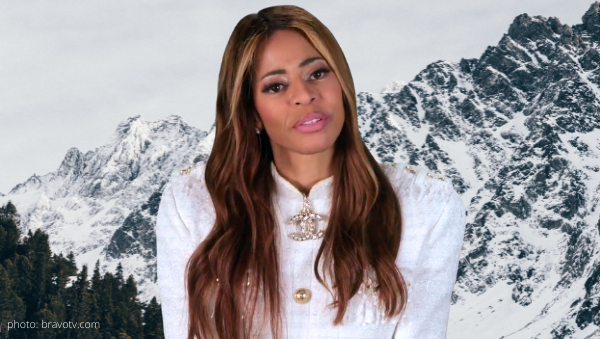 Real Housewives of Salt Lake City star, Mary Cosby, pleaded not guilty to two misdemeanor charges including "unlawfully providing shelter to a runaway" and "contributing to the delinquency of a minor," according to Page Six.
People obtained court documents claiming Mary "was charged on April 8 and entered a not guilty plea on June 28."
The charges:
As per reports from MSN.com, the Real Housewife/Pastor "knowingly and intentionally harbored a minor and knew at the time" she was doing so "without the permission of the parent or guardian."
Mary "knew or should have known" that she was "causing or encouraging a minor to commit an act which would be a misdemeanor or infraction criminal violation … if committed by an adult."
The recommended fine for Cosby is $1,380.
A misunderstanding:
"Mary is saddened that she was dragged into another family's domestic situation but is confident that this misunderstanding will be cleared up soon."
Mary's pre-trial conference is scheduled for August 12.
RHOSLC legal issues:
Mary isn't the only cast member on the newest Real Housewives franchise to be engulfed in legal troubles.
Her frenemy, Jen Shah, was "Accused of orchestrating alleged $5m telemarketing scam" and recently became a "suspect with greater culpability" in the ongoing case where the assistant coach's wife faces up to 30 years in jail.
Mary's future on RHOSLC:
Though Bravo has not confirmed if the fashion enthusiast will return for the show's second season; however, Mary "reportedly will be back," according to the Salt Lake Tribune.
Want more Real Housewives in your life?
Check out the Pink Shade podcast for weekly Bravo Breakdowns!
Would you like Mary to return for another season? Sound off in the comments!
---