VPR's Lala Kent Clarified "Mistress" Comment Directed At Raquel Leviss
Lala doesn't believe Raquel was Oliver Saunder's mistress despite being Sandoval's.
Ashley Hoover Baker April 25, 2023 11:00am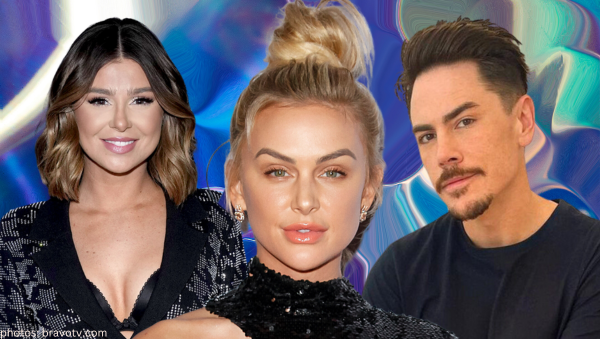 Lala Kent took to her Instagram story to clarify the "mistress" comment she made regarding her Vanderpump Rules co-star, Raquel Leviss.
The bathrobe-clad VPR star clarified the comment she made about Raquel NOT being a mistress … in one case, at least. "I stand by the fact that I don't think Raquel was a mistress in the Oliver [Saunders] situation."
"That was an ISOLATED experience. An ISOLATED comment."
Even though Lala and Katie Maloney's eyebrows were raised by how close Raquel was to Ariana Madix's (then) boyfriend of nine years, they didn't want to make any accusations without evidence.
She detailed, "something seemed off with Sandoval and Raquel. But we didn't have proof."
"If you ask anybody, you are innocent until proven guilty. We needed probable cause beyond a reasonable doubt. We had nothing. We only had the gut, ok."
The Pump Rules made it clear that what happened with Raquel and Oliver differs from Raquel's relationship with Sandoval. "I don't regret saying [Raquel wasn't a mistress] because it wasn't a blanketed statement, it was an isolated statement."
Knowing what we know now of Scandoval, Lala noted this is not a case of comparing apples and oranges. "But now, obviously, would be a very different conversation because I would say to [Raquel], 'You are a mistress and everyone is about to tell you that you are.'"
Where do you stand with Lala's "mistress" comment regarding Raquel? Sound off below.
---