Lala Kent Thinks Cages Are Needed For VPR Reunion With 'Narcissist' Tom Sandoval And 'Bottom Feeder' Raquel Leviss
Find out who Lala claims "doesn't have that kind of emotional capacity to love anything."
Ashley Hoover Baker March 14, 2023 8:52am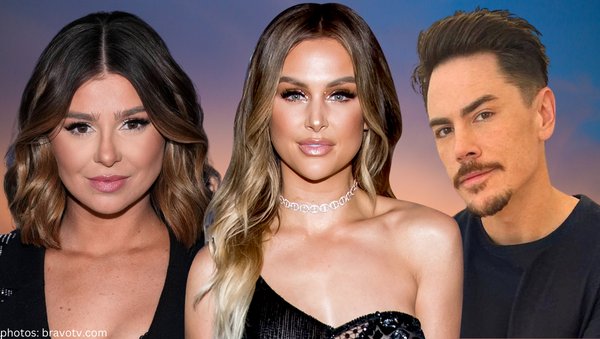 Vanderpump Rules star, Lala Kent, gives insight into what to expect from the season 10 VPR reunion, post-'Scandoval.'
The Give Them Lala founder told TMZ that production has their work cut out for them. "I think they should start getting us cages now" as Raquel Leviss and Tom Sandoval "could show up and be fully together."
As of now, "none of us know" [if they're together.]
When asked about Sandoval's paramour, Lala didn't mince words. "I don't know what bottom feeders do."
Her opinion of the TomTom and Schwartz & Sandy's co-owner isn't any more positive.
"Sandoval is a narcissist. He doesn't have that kind of emotional capacity to love anything."
Lala couldn't help but call Sandoval's BFF, Tom Schwartz, out for his "weakness."
Unsure if Katie Maloney's ex-husband knew about Sandoval, Lala believes it all comes down to making the choice  "to be a good person."
Ocean's mom thinks that Schwartzie should have "rolled up on Ariana or said 'you tell Ariana or I will'" as soon as he learned of Sandoval's infidelity.
Although Sandoval and the Bambi-eyed b!tch are on Lala's sh!t list, she doesn't think they should be removed from the Bravosphere.
"It's reality tv … they should be on."
What do you think the VPR10 reunion has in store? Drop your predictions below.
---