VPR's Katie Maloney Slams Scheana Shay For Getting Involved In Her Divorce From Tom Schwartz
"You only want to be there for him [Schwartz] and you're using him to create drama and I'm not here for it."
Ashley Hoover Baker February 20, 2023 9:16am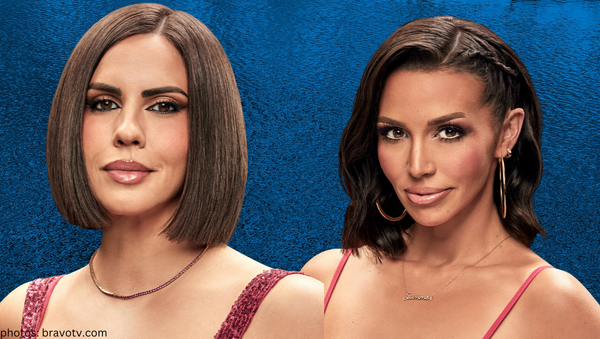 Vanderpump Rules OGs Katie Maloney and Scheana Shay have taken their feud regarding Katie's ex-husband, Tom Schwartz, to social media.
In a series of screenshots Katie posted to her Instagram story, she proved that she told Scheana to stay out of her business with Tom.
Receipts:
Katie wrote, "I don't need you to help Tom with anything," before adding "Scheana.. get a ticking [sic] grip my life is a f*cking mess."
Scheana reminded Katie that she didn't present herself authentically in Vegas by saying how well she was doing, hence her bewilderment.
"I was nothing but supportive when you went through your divorce," added Katie.
Trying to be diplomatic, Scheana replied, "I want to be there for you and tom. You're my friends and I love you both."
Katie wasn't having it.
She brought up how Scheana told Lala [Kent] how much Schwartzie means to her … not Katie.
"You only want to be there for him and you using him to create drama. And I'm not here for it."
See for yourself:
Insta stories disappear after 24 hours, but screenshots last forever.
Katie came in with receipts regarding Scheana's loyalty in the friend group. #vanderpumprules pic.twitter.com/JV37YFFiXj

— OnThisDayENT (@OnThisDayENT) February 20, 2023
Do you believe that Scheana is trying to remain neutral in the Katie/Tom situation or was she stirring the pot? Sound off below.
---