VPR's Lala Kent Responds To Raquel Leviss's Cease And Desist Letters
"Send it to Darryl!"
Ashley Hoover Baker March 7, 2023 12:20pm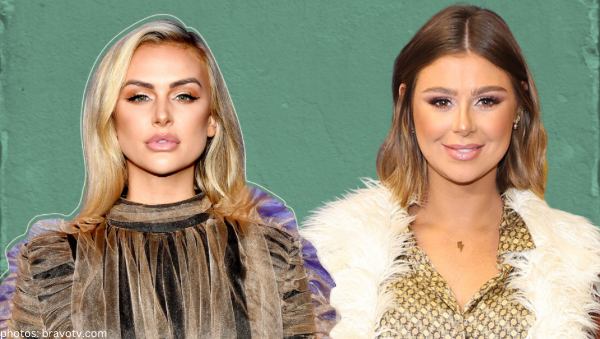 Vanderpump Rules star, Lala Kent, left no crumbs after Raquel Leviss's attorney sent a cease and desist to her home rather than her lawyer.
Bambi-eyed b!tch:
"Tell your little Mickey Mouse lawyer that if he has stuff to send over, he can send it to my lawyer. Same with the rest of my friends and cast."
"I've never in my life had a lawyer contact ME in my personal email. I don't know if you know how this works – I know you're brand new to the game. It didn't last long, look what you did with your f*cking 15 minutes of fame."
"You have something to send over, you can send it to my lawyer. That's why we have council."
"I don't want to deal … I have a life going on. I've got a little baby to take care of. I don't want to see that in the morning. I don't want to see that EVER!"
"Send it to Darryl!"
ICYMI:
Raquel's lawyers sent letters to VPR cast members and friends warning that the recording "was done illegally without Raquel's knowledge or consent," according to reports from TMZ.
The SURver's legal team "cited a revenge porn law in the California penal code outlawing 'nonconsensual pornography' … making it a crime to invade someone's privacy and disseminate such material."
Any distribution of the sexually explicit video would be a violation of Cali law. 
The lawyers order anyone in possession of the recording to promptly delete it from their phones, the cloud or "any other manner or method in which the recording may exist."
A stern warning concluded the document. "This matter should be taken very seriously."
View this post on Instagram
Do you agree with Lala that Raquel's 15 minutes of fame are up? Sound off below.
---