VPR's Lala Kent Slams Raquel Leviss's Emergency PR Strategy
"She wants to lean in on, 'I'm dumb ... I'm the victim.'"
Ashley Hoover Baker March 5, 2023 5:15pm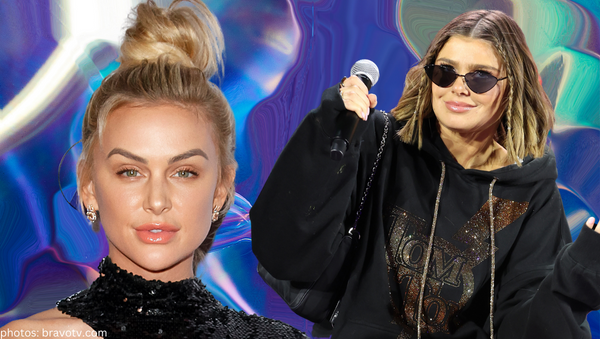 Vanderpump Rules star, Lala Kent, read Raquel Leviss – and her emergency public relations strategy – to filth.
For context, this is the post Lala reacted to in her video …
Lean into it:
The former SUR hostess took to her Instagram stories to share her opinion on a post released from real-life Gossip Girl, Deux Moi detailing how Raquel should weasel her way back into the Bravosphere's good graces.
In order for Raquel to "save your image," Lala recommended she leans "back into the fact that you're dumb."
The PR strategy entails portraying Tom Sandoval as the villain, not Raquel. "You're the victim – lean in on that now that it's convenient."
Lala reminded her followers that she's always said Raquel "ain't got a lot upstairs" while gesturing to her brain while others consistently called the human equivalent of cotton candy [as Katie Maloney deemed her] "so sweet."
"But now that all hell has broken loose and 9[Raquel]  lit herself on fire, she wants to lean in on, 'I'm dumb. Everyone else filled my head. I'm the victim.'"
"It's not going to work," assured Ocean's mom.
Credit where credit is due:
Lala returned to her IG story demanding justice.
"I want a cut of whatever she's paying her PR team. I created that image for her. The EXACT IMAGE her crisis PR team is trying to get her back to is the image I created for her!"
She joked, "Where's my cut? I'm sending you an invoice, Raquel."
See for yourself!
Lala on Raquel's PR strategy 😆 #VanderpumpRules pic.twitter.com/psnZjCmEdn

— OnThisDayENT (@OnThisDayENT) March 6, 2023
Do you think Tom Sandoval's or Raquel's image will recover from this scandal? Sound off below.
---