Friend Of VPR's Raquel Leviss Exposes Information About Tom Sandoval Affair In A Reddit Post
"They tell each other they love each other."
Ashley Hoover Baker March 5, 2023 3:52pm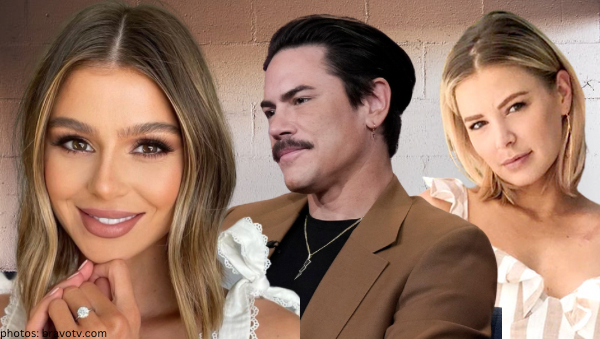 Bambi-eyed b!tch:
A friend of Vanderpump Rules's Raquel Leviss took to Reddit to post a list of information she knew about her friend's affair with Tom Sandoval, who was dating Ariana Madix for nine years.
The claims:
After admitting she knew about the affair for "months," Raquel's friend(?) dropped damning deets, some of which have already been confirmed.
The following is all alleged …
Ariana had been suspicious for months
Tom was caught sneaking out of his home's guest room (that Raquel was staying in) – he said she needed water at 4am
The rumor that Tom Schwartz made out with Raquel at Coachella was a ruse for Sandoval's Coachella scandal (which contradicts Sandoval's meritless 'apology' which stated Schwartz recently found out)
Sandoval kept saying he was going to come clean but got caught before he did
"They tell each other they love each other"
T & R wear lightning bolt necklaces to signal their love
Schwartzie is the only cast member who knew
Sandoval's band 'The Most Extras' knew of the entanglement as Raquel is a desperado fan girl
Ari saw an inappropriate video starring Raquel on Sandoval's phone and told Raquel "you're dead to me"
Ari texted Scheana about the scandal who then "hit" Raquel (the friend saw Raquel's face after the incident via facetime and said "it's not that bad)
The user, @shelovvessun, has since deleted the post, but screenshots live forever.
View this post on Instagram
Of all of the lies and deceit, I can't ponder what's worse for Ariana, the fact that Tom and Raquel slept together while she was in the other room OF HER OWN DAMN HOUSE or the fact they paraded around town for months with his-and-her necklaces? What do you think? Sound off below.
---