VPR's Tom Schwartz Didn't Mean To "Hurt" Katie Maloney When Photo With Raquel Leviss Went Viral
"I still love her and it wasn't malicious."
Ashley Hoover Baker February 23, 2023 1:04pm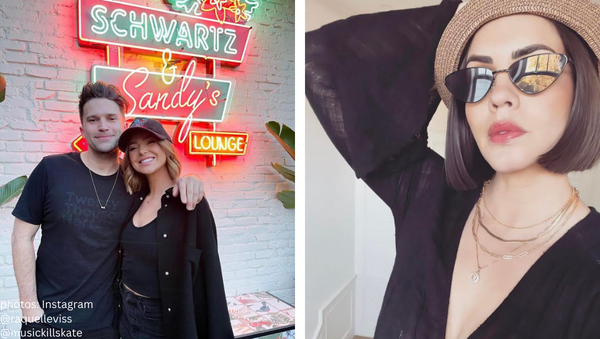 Vanderpump Rules' Tom Schwartz claimed he wasn't trying to "hurt" his ex-wife, Katie Maloney after a photo went viral of Schwartzie and Raquel Leviss being cute and cozy together.
"It was not meant to be a jab. It was not deliberate. It was not premeditated. I never want to do anything to hurt Katie. I still love her and it wasn't malicious," Tom Schwartz dished to Us Weekly.
"It's not like we coordinated here. Like, 'Yeah let's stir the pot a little bit.'"
The Schwartz & Sandy's co-owner continued, "I think we were having a really good night and we were celebrating a milestone. [Raquel] wanted to show some love."
Tom has been in the reality tv game long enough to know why Raquel posted the photo when she posted the photo … to stir the pot just before the episode aired! "I understand that with the storyline this season, inherently it could be interpreted as a little rude."
Insinuating Raquel had ill intent behind the post, Tom assured the tabloid, "I never do anything maliciously" adding "Maybe from time to time I can be careless or slightly inconsiderate, but in regard to Katie, I never want to hurt her."
The VPR star concluded, "It was never my intention. Given everything that we've been through, I feel like we're on pretty good terms."
View this post on Instagram
Do you think Schwartz and Raquel are entering their villain era? Sound off below.
---