VPR's Tom Schwartz Admitted Sandoval Told Him He Was In Love With Raquel Leviss In January
Schwartz called the tryst an "open secret" once Sandoval made his confession.
Ashley Hoover Baker April 5, 2023 7:57pm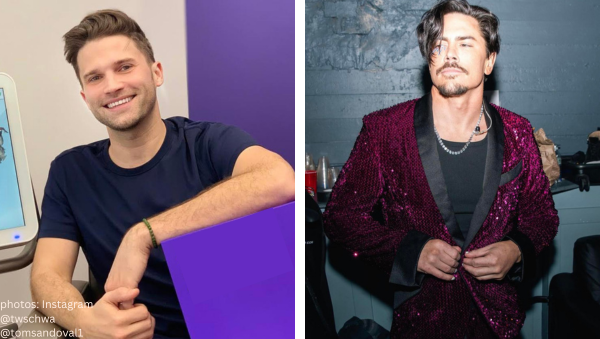 Vanderpump Rules star, Tom Schwartz claimed Tom Sandoval "was having a mid-life crisis" when he cheated on Ariana Madix with Raquel Leviss.
After Schwartz served a "word salad" to Watch What Happens Live host Andy Cohen, audiences got insight into the timeline of 'Scandoval' and Schwartz's role in the scandal.
Schwartz found out about Sandoval and Raquel's "inappropriate" one-night stand in August 2022. "Then, it became – in my point of view – an emotional affair."
Fast forward to 2023. Sandoval "came to me in January and he told me he's in love with Raquel."
"I was flabbergasted, but not surprised. I think a lot of people out there who kind of know [Sandoval and Raquel] was an open secret."
After Sandoval confessed his tryst to his BFF/business partner, he became "kind of got flagrant" and "brazen" in how he handled his infidelity.
Schwartz wanted to make it clear that he, too, is a victim of Tom Sandoval …
"I've been fed the narrative that he has broken up with Ariana, or attempted to multiple times. Many, many times. And he's not happy. They're not healthy. They're not intimate."
"All of it's inconsequential now in light of how he handled it."
In a parallel universe where Sandoval was man enough to break up with Ariana without on cheating on her first, do you think he would be getting the backlash he's receiving? Drop your opinion in the comments.
---