RHOBH's Dorit Kemsley Held At Gunpoint During Home Invasion
"Don't hurt my babies. Don't kill me. I'm a mother."
Ashley Hoover Baker October 28, 2021 12:10pm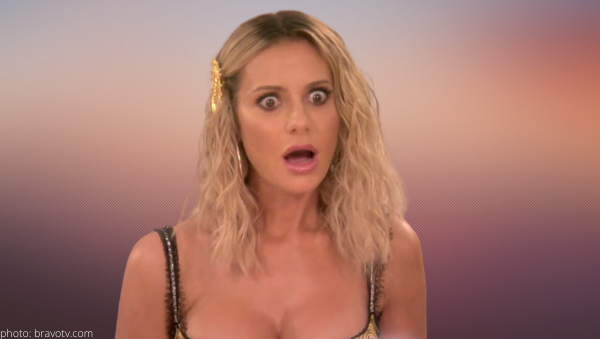 Real Housewives of Beverly Hills star, Dorit Kemsley, was held at gunpoint by three men who invaded her home while she and her two children, Jagger, 7, and Phoenix, 5 were asleep.
Dorit's husband, Paul 'PK' Kemsley, was in England at the time of the incident.
The scene of the crime:
Daily Mail reported, "Three men broke into the residence, smashing through the children's classroom door, around 11 p.m. PT while she was asleep."
"Two of the suspects walked into her bedroom while she was sleeping and she woke to them standing at the end of her bed."
Dorit's only focus during the invasion was to protect her kids.
Dorit begged, "Don't hurt my babies. Don't kill me. I'm a mother."
"Kill her," answered one of the intruders.
Thankfully, Dorit wasn't injured and the intruders did not enter the kids' bedrooms.
The intruders did, however, proceed to rob the house for about 20 minutes, grabbing all of the fashionista's "jewelry and handbags."
Thanks to Instagram's @facereality16 for digging up an old post PK shared revealing the layout of their family's home and where their security cameras were mounted, giving the thieves insight on how to execute the job.
View this post on Instagram
The aftermath:
Once the armed men left her home, the RHOBH star called the police and her husband.
Dorit remains at home and is 'traumatized' by the incident, while PK heads back to Encino to support his family.
That's what friends are for:
John Mellencamp's daughter, Teddi Mellencamp, along with Dorit's costars Lisa Rinna and Erika Jayne Girardi were spotted en route to check on their friend.
View this post on Instagram
Parading wealth:
A fraction of the third installment of the season 11 RHOBH reunion (which aired earlier the night of the home invasion) focused on Dorit's lavish lifestyle- particularly her affinity for high-end fashion, for which she pays full retail.
Anyone else getting major 'The Bling Ring' vibes from this story?
Keep in mind, 'The Bling Ring' movie was based on real-life events, including Paris Hilton's infamous robbery.
Never forget, Kim Kardashian was famously robbed while in Paris in 2016 and Dorit's costar, Kyle Richards, was the victim of a home invasion while on vacation in 2017.
Do you think celebrities, reality stars, and influencers will make changes as to how they share their lifestyle? Sound off in the comments.
---