Lisa Vanderpump Pranks Former RHOBH Co-Star Kyle Richards
Spoiler Alert- Kyle didn't find LVP's joke funny...
Ashley Hoover Baker May 13, 2021 12:24pm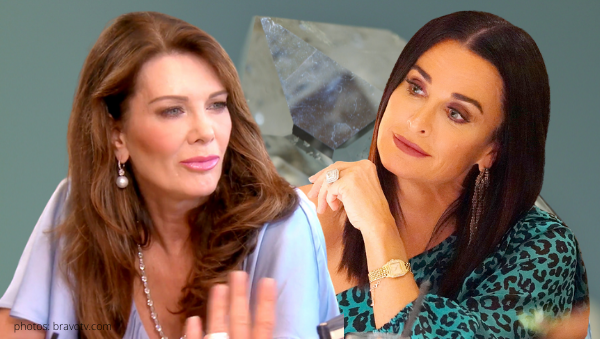 "The queen of diamonds always has an ace up her sleeve"…. and a plan B in case a not-so-friendly prank goes awry.
Same place/Same Time:
According to TMZ, Vanderpump Rules star Lisa Vanderpump and her husband, Ken Todd enjoyed a meal at Shu -a popular Los Angeles sushi restaurant- at the same time her frenemy-turned-nemesis Kyle Richards dined with one of Bravo's Executive Producers.
Coincidence?!?!
Awkward:
Lisa and Ken were only tables away from Kyle and the ladies' mutual EP. 
Neither woman paid a visit to the other's table, but the producer saw Lisa and said "a quick hello," according to TMZ.
The prank:
LVP decided to play a joke on her producer and former friend and sent her check over to Kyle to pay.
The waiter cooperated.
Just in case:
One can assume the Overservedstar didn't want to have another media mess over an unpaid restaurant bill.  (In case you forgot about the time LVP accused Real Housewives of Orange County's Kelly Dodd of 'dine and dashing' from her restaurant Pump, here ya go!)
Lisa left her credit card info and a cash tip for the server…just in case the joke didn't go over well.
It didn't.
TMZ reported neither the EP nor Kyle paid for the Vanderpumps' dinner.
Prank status? FAIL, but LVP gets an 'A' for effort.
In case you were wondering:
There is no word on whether or not Ken used his infamous salutation as he and Lisa left the restaurant.
WANT TO STAY UP-TO-DATE WITH YOUR FAVORITE BRAVOLEBRITIES AND BEYOND?
Did you think Lisa's prank was funny? Drop your opinion off in the comments!
---