Braunwyn Windham-Burke Dishes On Tamra Judge, Shannon Beador, Kelly Dodd, Heather Dubrow And More!
Find out which RHOC star Braunwyn will never talk to again.
Ashley Hoover Baker July 8, 2021 1:49pm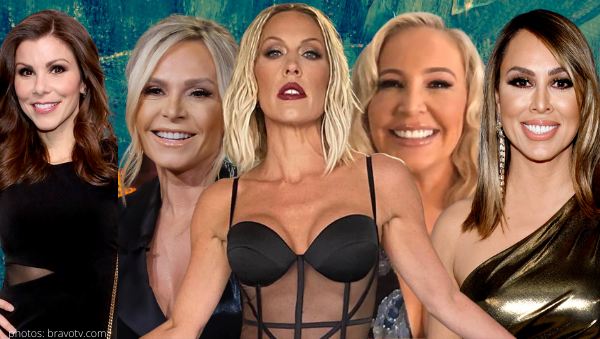 Former Real Housewives of Orange County star, Braunwyn Windham-Burke, joined S'More Date creator Adam Cohen Aslatei (ACA) on an episode of S'More Live on Instagram to spill the tea on her former castmates.
There is nothing but love between these two blonde beauties.
"I love Tamra. I talk to her almost every day. She's such a great person. I wish people knew what a huge heart she has. She's really been one of the best people in my life."
When asked if she has contact with the frozen food peddler, Braunwyn didn't leave any room for misinterpretation.
"None. Zero. I'll never talk to that woman again."
The shade.
Braunwyn is not taking the terminated housewife and her words seriously anymore.
"At this point, everything that comes out of her mouth gets more and more crazy and it's like 'ok, whatever.' It is what it is. Honestly, I find it more humorous than anything else."
The sober star is glad that 'Fancy Pants' is returning to the franchise.
"I think it's good. She's a good housewife. She's iconic. She's aspirational. She has all the qualities that a housewife is supposed to have."
Vicki Gunvalson's fiance running for governor:
Braunwyn shared her (surprisingly) positive outlook toward Steve Lodge's possible transition into government.
"I think it's awesome. I thought it was hilarious when someone sent it to me."
The mother of seven continued, "Obviously, we are very diametrically opposed in our beliefs. We are yin and yang- liberal and conservative, so I wouldn't vote for him, but I find it hilarious."
"Have a dream, go for it. You do you."
Watch the full interview for yourself here:
Learn about Braunwyn's coming out process, her relationship status, and who she would 'shag, marry, and remove' (between Tamra, Heather, and Gretchen Rossi), and so much more!
View this post on Instagram
GIMME S'MORE:
Check out S'More Date on Instagram for weekly celebrity interviews.
Like the show Love Is Blind, S'More Date builds meaningful connections between people before they see one another. Download the S'More Date app!
Do you agree with any of Braunwyn's opinions on her former co-stars? Sound off in the comments!
---