Tristan Thompson Ordered To Pay Maralee Nichols $9,500 A Month For Child Support
The former NBA star has two kids with Khloe Kardashian,
Ashley Hoover Baker December 16, 2022 6:59am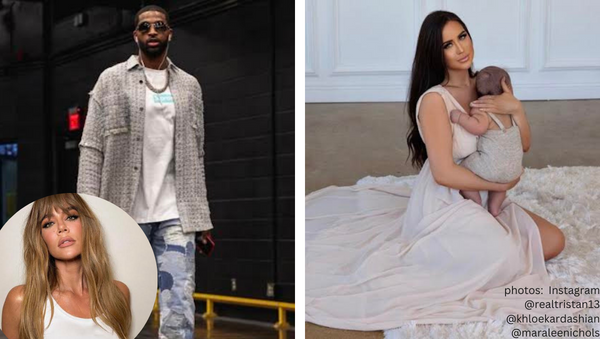 Keeping Up With Tristan Thompson's baby mamas:
Khloe Kardashian's baby daddy, Tristan Thompson, was court-ordered to dish out almost $10K/month for his second-youngest son, Theo, that he had with fitness model, Maralee Nichols (while he was dating Khloe.)
The deets:
Reports from TMZ state, "Tristan will pay $9,500 a month in child support and also cover some of Nichols' lawyer fees."
As far as who will care for Theo, "Our sources say Maralee will have sole custody, and while they haven't figured out an official visitation plan yet, those talks will come in the near future."
"Tristan will be listed as the father on Theo's birth certificate." The former NBA star has a total of four kids with three women.
Such a skeeze:
In case you forgot, Maralee sued Tristan for child support, even claiming he offered to pay her $75,000 in hush money.
Speaking of cash that Tristan is willing to fork out, let's chat about Tristan's mountain of child support …
Since child support is determined by the parent's income, Tristan chose not to play basketball anymore – though he's made over $100,000,000 in his career – just so he doesn't have to dish out any more money for his baby mamas.
Translation: Tristan will pay to keep his paramours quiet, just not to care for his children. 
How many kids do you predict Tristan will father in 2023? Drop your prediction off below.
---