Randall Emmett Claimed VPR's Jax Taylor Invested In A Project And Didn't Take Out A Loan
Lala Kent's baby daddy claimed the project Jax invested in "fell apart."
Staff August 1, 2023 10:33am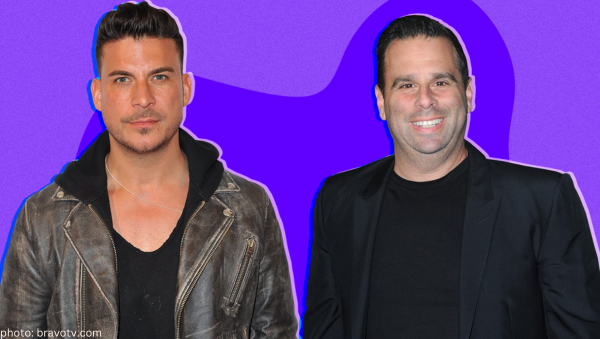 Disgraced Hollywood producer, Randall Emmett, clapped back at Jax Taylor's claim that he took out a loan from one of his former "best friends."
Randall assured the listeners of the It's a Racquet podcast that Jax invested in a project of his and that he never took money from the self-proclaimed "family man" guised as a loan.
The Irishman producer didn't stop there.
Rand also blasted the former Vanderpump Rules star for publically saying he was going to blackmail him over the alleged $75,000 loan.
He clarified that Jax invested "$300,000 of his own money into one of his unspecified film projects," but it "fell apart" leaving the reality star out $75k.
"He then went on and started threatening me that if I didn't pay him the balance back — me, personally, not the company that took the money for a project — that he was gonna out me publicly and this and that."
The Irishman producer wondered, "Dude, we're friends why are you threatening me? It's disgusting."
Rand stated Jax "exaggerated" the truth. "He's acting like he doesn't know what happened, he didn't know what was going on."
He also accused the VPR spinoff star of "playing a victim."
Randall continued, "I wanted him to be taken care of, and I wanted to get his balance of $75,000 back, but I don't owe him that personally."
"I'm doing that because I always considered him a friend."
Lala Kent's baby daddy didn't miss an opportunity to throw shade at his former friend for getting fired from VPR.
"At a time when Jax didn't have a job, [he] came to me in a sincere way and just said, 'Can I invest with you?' And I said, 'Yes, an investment is an investment, it's not a loan to me personally, it's an investment.' So he said, 'Can I invest in your films?' And he knows as a grown man that an investment is a risk."
The "bottom line" is that Jax's investment "didn't work."
He reiterated, "The part where Jax goes off and says I took and [tries] to keep bashing me in the press, like, you know that that's not the story, and you know that that version is a fairytale, and that's it."
Who do you believe? Drop names below.
---