Fired VPR Star Jax Taylor Owes $1.2 Million In Taxes
UPDATE- Jax blames "a bad bookkeeper" for his "bad tax situation."
Ashley Hoover Baker April 5, 2021 3:31pm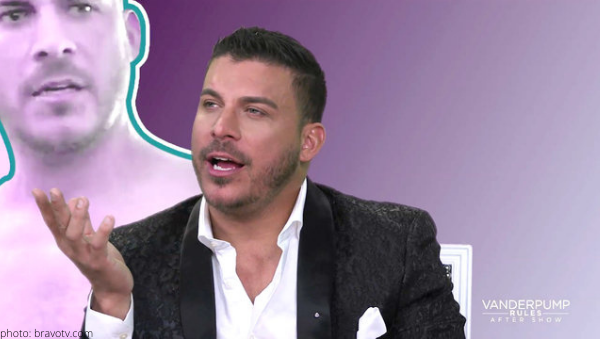 _______________________________________________________
Updated 4/5/21 @15:31 
Jax Taylor went live on Instagram to explain his financial woes.
"Oh yeah, I had a bad tax situation. I had a bad bookkeeper. We all get bad bookkeepers."
"I suggest researching your bookkeeper when you pay your taxes because I got f*cked."
The father-to-be added, "I'm fixing it. It's not a big deal."
Shout out to @realityashhole_ on the 'gram for capturing this beyond cringe-worthy footage.
The post's caption brought up a great point. "Jax Taylor blames his tax issues on his bookkeeper and says the only thing he will miss about being on Pump Rules is the paycheck. Obviously Jax is lying since his debt has been accumulating since 2014 and his current tax lien was filed in January. So it's taken him since 2014 to realize he doesn't have a good bookkeeper? 🙄"
YES to all of this!!!
View this post on Instagram
_______________________________________________________
Original Post published 4/2/21 @ 11:17
These are NOT the best days of Jax Taylor's life…
The terminated star of Vanderpump Rules' plethora of problematic behaviors is the least of his current troubles.
The Sun obtained documents revealing Jax owes an outstanding balance of $1.2 million in state and federal taxes.
Jax's debt:
Make sure to click the white arrow on the right side of @iliveforbravo's photo to see the official docs.
View this post on Instagram
The breakdown:
An outstanding balance of $868,035 is shown in federal debt, while he owes another $316,571 to the state of California.
The unemployed 41-year-old currently owes the IRS $868,035. A portion of Jax's debt (nearly $23,000) goes back to 2014, while another chunk of change ($198,190) is owed from 2018.
In case you forgot, Jax and his wife (who is set to deliver the couple's first child sooner than later), Brittany Cartwright, bought a home in California, adding another $646,867 added to his unpaid taxes.
That's just his federal tax debt….
Jax owes the California Franchise Tax Board over $316,571 from 2018 to 2019 per a state tax lien that filed on March 10. Interest and fees will continue to increase until Jax pays his outstanding balance.
And that, my friend, is how you acquire $1.2M in debt.
No SUR-prise here:
Almost two years ago- right before #JaxGotITWright (my apologies for that reference) – it was revealed that there was a $80,000 state tax lien against Jax !
Need a reminder? Here ya go!
Want more from the VPR cast?
I attended the opening of the Vanderpump Cocktail Garden in Las Vegas and mingled with the cast. You can read my synopsis here or listen to the On This Day Entertainment podcast breakdown of the cocktail-filled night!
What do you see happening to Jax as a result of his unpaid debt? Drop your predictions off here!
---