Vanderpump Rules Star Jax Taylor's Financial Woes
With only weeks until his wedding to Brittany Cartwright, he owes over $80K in taxes.
Ashley Hoover Baker May 16, 2019 12:09pm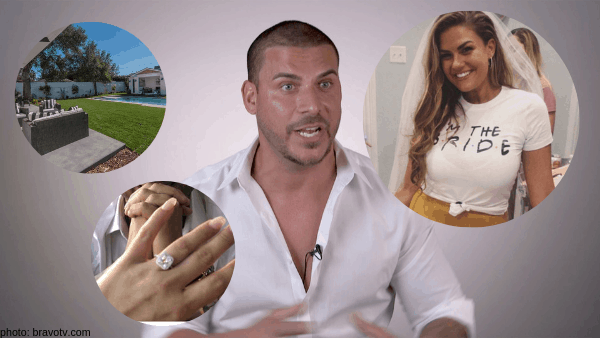 Vanderpump Rules' Jax Taylor doesn't have to worry about Winter Coming. He's got a much scarier enemy…Uncle Sam is coming for Jax! According to RadarOnline.com, Jax was hit with an $80,000 state tax lien! Keep in mind, Jax's wedding to Brittany Cartwright, is only weeks away!
If you're a VPR superfan like me, you know Jax has been dropping some serious coin keeping his Kentucky Muffin happy. Jax and Brittany bought their first house setting the almost-married-couple $1.9 million. Click here to see photos 'Jaxanny's' 3,765 square foot home located only a few miles away from their friends and costars Tom Sandoval and Ariana Maddix.
Major money has been dished out for the SURver and bartender's wedding and the big day hasn't even come yet! We saw the couple's $15,000 engagement party on the season finale of VPR, as well as an extravagant Great Gatsby style bridal shower in Kentucky via social media. I did some digging and discovered that Brittany's shower was AFTER Jax learned he owes $80K in taxes, just so you know….
Never forget- Brittany is strutting around WeHo with a $70K engagement ring! Click here to read an article I wrote in December regarding the excessive ring.
Brace yourself for this one… Radar Online exposed how much money Jax earns from the hit Bravo show. Jax gets paid a whopping $25K per episode. That's $600K each season! This revelation makes me question all of my life choices.
What advice do you have for Jax and Brittany? Sound off in the comments!
---