Jax Taylor Threatens To Blackmail Randall Emmett To Get His Loan Money Back
The VPR alum claims Rand "has still not paid me back or returned any of my lawyer's emails."
Ashley Hoover Baker June 13, 2023 9:29am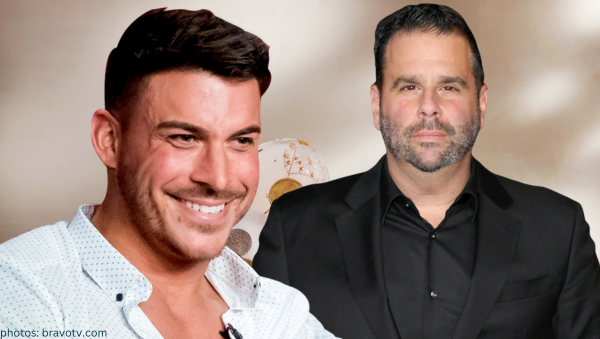 Jax Taylor, called out disgraced movie producer, Randall Emmett, for not paying back his loan money.
On an episode of Jax and Brittany Cartwright's When Reality Hits podcast, the Vanderpump Rules alum stated Rand "has still not paid me back or returned any of my lawyer's emails."
He added, "I don't know what to do at this point" before dishing out the plan he concocted.
When all else fails … blackmail!
"I've gotten massive texts from poker players, from producers, saying he owes everyone and their brother money," claimed Jax.  "I've got people reaching out to me with stuff that he doesn't want online."
"He's got ex-poker players saying, 'Hey. I've got some stories for you I know he doesn't want public. Here they are. Maybe send them to your lawyer. That way maybe your lawyer can send it to his lawyer and say he's going to put this on social media if you don't pay.'"
"I have a bunch of stories on my phone that producers, writers, people he's done wrong."
Jax averred Rand is "even involved with the mob. Big-time poker players. We're talking multi-millionaires that he owes and it's all online."
"I'm getting to the point that I'm going to have to post this on social media or take it to the LA Times. It's a lot of money and I'm not a corporation – I'm a family guy and that money means a lot to me."
See for yourself!
View this post on Instagram
Do you think Jax will eventually follow through in exposing Rand's secrets? Sound off in the comment section.
---