Fired Vanderpump Rules Star Jax Taylor Penned Children's Book Dedicated To His Late Father
"I plan to raise my son like he [my dad] raised me."
Ashley Hoover Baker November 17, 2021 6:19pm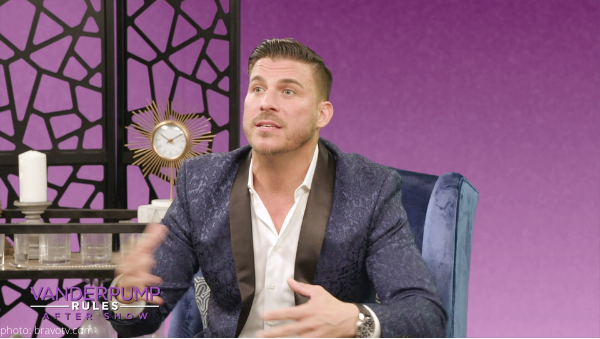 Former Vanderpump Rules star, Jax Taylor, may not be on your small screen anymore, but we aren't rid of him yet.
The self-proclaimed 'number one guy in the group' is not just a mediocre bartender/former reality tv star anymore. Per US Weekly, Jax can add children's book author to his resume.
Yes, the guy who cheated on his now-wife with an elderly person in the room has deemed it appropriate to pen a kid's book.
View this post on Instagram
Dedicated to dad:
In a chat with Access Hollywood, Jax reminded his followers, "I lost my father four years ago and I was extremely close to my dad. I wanted to do something where I could incorporate my dad into my son's life."
"So, I did an homage, kind of like a love letter about my father. It should be coming out the summer of 2022. It's kind of a love letter to my dad. Just about what an amazing man he was and how I plan to raise my son like he raised me."
Parents, hide your offspring. There's a mini-Jax coming your way.
Want to stay up-to-date on all your favorite reality shows?
Check out Zachary Reality for the latest from Bravo, Bachelor Nation, and beyond.
Since children's books are centered around a theme, what lesson do you think Jax will attempt to teach his young readers? Sound off in the comments!
---